You may have heard that it's our barbers and hairstylists who are most likely to know our deepest, darkest secrets because we tend to lay our souls bare when we're in that chair. However, some would actually argue that it's those who drive us around that are privy to all our intimate details.
Think about it: How many times have you had a private conversation while in the backseat of a taxi? Quite often, I'd reckon.
These TV shows about taxi drivers provide a unique window into the lives of these unsung heroes who navigate the chaotic cityscape while bearing witness to the countless stories that take place inside their cabs.
The world of taxi drivers comes to life as they transport customers from all walks of life, creating a mix of emotions, connections, and experiences that capture the essence of city living, from heartwarming interactions to unexpected adventures.
Join us as we investigate the fascinating human stories that center on those who operate more than just cabs – they drive the narratives of our vibrant urban lives.
Taxi, ABC/NBC (1978 – 1983)
The lives of a diverse group of New York City taxi drivers employed by the Sunshine Cab Company are the focus of the 1978 television series Taxi.
Laid-back Alex Rieger, ambitious Bobby Wheeler, the oddball Elaine Nardo, philosophical Reverend Jim Ignatowski, and obnoxious but endearing Louie De Palma make up the cast of characters.
Their professional and personal struggles, from pursuing dreams to forming unexpected relationships, play out as they navigate the chaotic streets.
The series humorously explores the dynamics of their interactions while in the garage and while out driving, but it also provides a commentary on a number of social issues, which made it quite ahead of its time.
Taxi Driver, SBS TV (2021 – present)
The South Korean TV show Taxi Driver tells the tale of an enigmatic group that provides a singular service: bringing vigilante justice to those who have been wronged by the powerful and corrupt.
A skilled taxi driver, a hacker, a former special forces officer, and a profiler make up the mysterious Rainbow Taxi Company, which is in charge of the individuals.
Together, they seek retribution for victims who have been wronged by the legal system.
They set up complex schemes to identify and punish wrongdoers while passing for regular taxi drivers to give the victims some sense of closure.
The show unravels through the team carefully carrying out their plans and hiding their true identities as they face a variety of cases.
Taxi Brooklyn, NBC/TF1 (2014)
Detective Caitlyn "Cat" Sullivan, an accomplished NYPD officer who was disqualified from driving following an incident involving reckless driving, is one of the main characters in Taxi Brooklyn.
She forms an uncanny alliance with Leo Romba, a French taxi driver and former race car driver.
The dynamic between Cat and Leo, as they pursue criminals throughout New York City, is unique because Cat uses Leo's taxi to further her investigations.
Leo's knowledge of the streets and Cat's aptitude as a detective complement one another as they work on a variety of cases and reveal private information.
The heart of the show's engaging blend of action, mystery, and camaraderie is their cooperation, which is aided by Leo's network of taxi driver friends.
Hack, CBS (2002 – 2004)
The 2002 television series Hack follows Mike Olshansky, a former Philadelphia police officer who loses his job as a result of allegations of corruption.
He becomes a taxi driver and uses his police training to help customers in trouble, though he frequently gets involved in criminal activity as part of his unconventional approaches to justice.
He enlists the help of taxi dispatcher Marcellus Washington, who gives him information on emergencies and with whom he forges an unlikely alliance.
As Mike moves through the streets, he takes on the persona of a vigilante, helping those in need while facing his own past and struggles. The series shows Mike working to atone for his mistakes and bring some sense of order to the disorderly urban environment.
Odd Taxi, TV Tokyo/AT-X (2021)
Odd Taxi chronicles the life of Odokawa, a quiet and reserved taxi driver who transports an oddball mix of passengers through the city.
What sets this show apart is that it's actually a Japanese anime, and the characters are anthropomorphic animals!
Odokawa, a walrus with a modest demeanor, unintentionally becomes involved in the lives and secrets of his passengers.
More specifically, he unintentionally gets entangled in a string of strange events that start happening around him when a high school girl goes missing.
The interconnected lives of a variety of characters, including a yakuza, a nurse, a comedian, and a detective, slowly come into focus as he interacts with them as well.
Delivery Man, ENA (2023)
Another South Korean series is Delivery Man, which is also one of the more recent shows on the list, having aired just earlier this 2023!
It combines elements of the supernatural into a romance comedy mix to tell the story of Seo Youngmin, a young taxi driver who uses his vehicle for a very unique purpose: to grant the last wishes of ghosts!
His business, the Ghost-Only Taxi, allows him to interact with those who have passed on unexpectedly and left unfinished business behind, and he takes it upon himself to ferry them through the city and help resolve their issues so they can move on in peace.
Sometimes, this also means helping them even figure out and investigate what that is!
The Exorcist's Meter, TVB Jade (2017)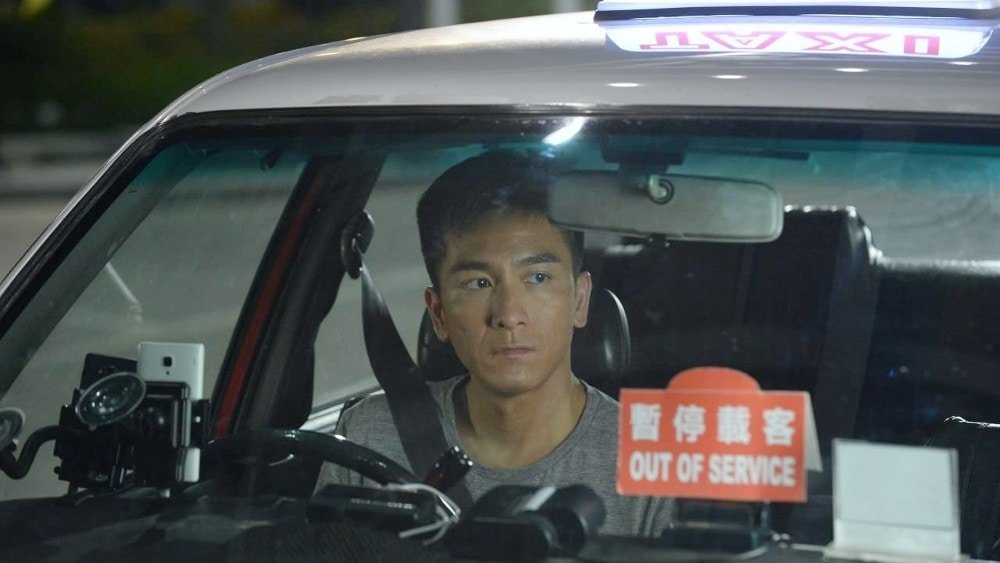 The Exorcist's Meter, a 2017 Hong Kong TV show, centers on Ma Kwai, an ordinary taxi driver who leads a double life as a spiritual medium.
After unintentionally awakening a potent stone spirit, he gains the ability to communicate with spirits and dispel supernatural forces.
Ma Kwai unintentionally gets involved in a number of supernatural occurrences while navigating the busy streets of Hong Kong.
He uses his special abilities, working with a supernatural TV host named Bella Bui, whom he meets along the way, to aid the dead in finding closure and safeguard the living from evil forces.
They unravel the mysteries linking the human and spirit realms as their adventures progress, and they uncover the city's hidden supernatural underbelly.
Great Selection Taxi, Fuji TV/KTV (2014)
Japan brings another series to the table with Great Selection Taxi, a 10-episode mini-series that aired in 2014.
The show centers on Edawakare, a taxi driver with an unassuming vehicle on the outside but a pretty magical one when you step in.
His titular taxi is able to travel back in time to its passengers' turning point in life, i.e., a time or event that they maybe wish they could change or fix.
However, this turns out not to be as straightforward as it seems and rarely goes the way they had planned!
Edawakare may seem cool and collected at first glance, but his kindness comes through when giving advice to his passengers about their perceived 'failures' in life.
My Ride, GMM 25 (2022)
If you're a fan of BL (boys love) dramas, the Thai series My Ride is a great one to add to your list of must-watches!
It's a fairly new one that follows Mork and Tawan, two young men from different walks of life.
Tawan is a doctor who has just entered a relationship with his older boyfriend, while Mork is a motorcycle driver who has just been dumped (for context, while there are actual taxis in Thailand, motorcycles are the much more common form of a taxi!).
One day, Tawan hires Mork, and that first ride turns into two and then three. And he finds himself seeking the young driver more and more often, and a budding friendship emerges.
But will it become anything more?
The Good Guys, CBS (1968 – 1970)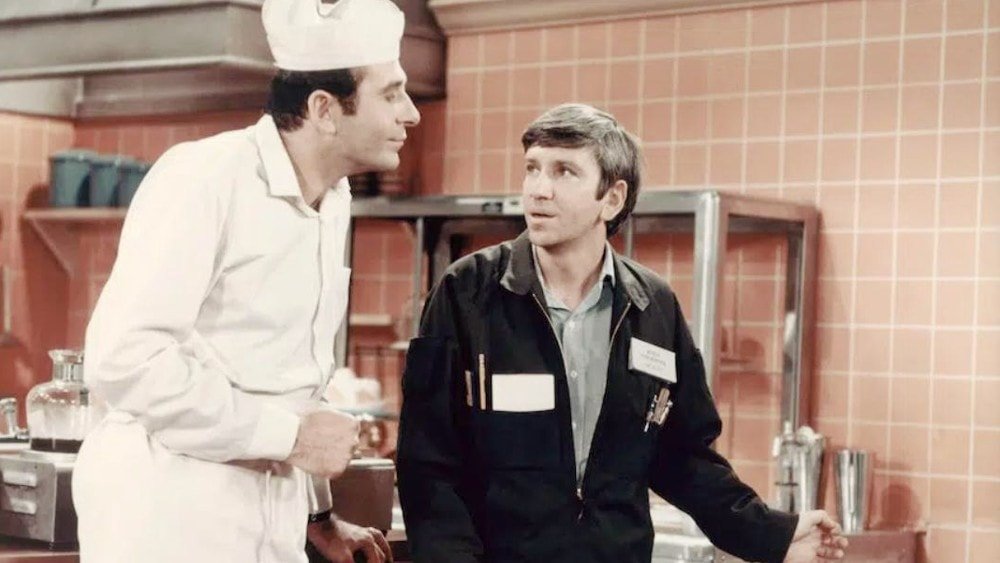 The Good Guys, a 1968 TV show, centers on best friends Bert Gramus and Rufus Butterworth, who have been buddies since they were kids.
Rufus is the driver of a customized 1924 Lincoln car that he now uses as a taxi, advertising Bert's diner "Bert's Place" on his spare tire covers.
The show, particularly the first season, revolves around the pair's money-making misadventures that just never seem to work out!
By the time the second season rolls around, Rufus has given up on his gig as a taxi driver and becomes a partner at Bert's Place instead – which has now moved from the city to a beachside location.
Taxi 0-22, TVA (2007 – 2009)
The Canadian, French language TV series Taxi 0-22 depicts the day-to-day activities of Quebec taxi drivers and their interactions with a diverse range of customers.
Rogatien Dubois Jr. is at the center of the series; he is a veteran cab driver with a flair for witty banter and a distinctive method of problem-solving that comes through in his intensely opinionated conversations with his passengers.
Rogatien meets a variety of passengers as he moves through the city's streets, each with their own tales and peculiarities.
His Ford Crown Victoria taxi is where most of the action happens in the first season, but the second season also includes his interactions outside of his trusty cab.
A Bloody Lucky Day, Paramount+ (2023)
Streaming network Paramount+ recently embarked on a partnership with big-time Korean entertainment company CJ ENM, and one of the original productions on their plate is the thriller action series A Bloody Lucky Day.
It follows Oh Taek, an ordinary taxi driver in Seoul whose life changes after having a dream believed to symbolize good luck.
Just as he's about to think it's a fluke, a man named Geum Hyeoksoo offers to pay him a huge amount of cash for a ride to the city of Mokpo.
Unbeknownst to Oh Taek, his passenger is a serial killer who plans to escape on a boat when they arrive.
Oh Taek's entire life is turned on its head as he gets further and further entangled in the crime.