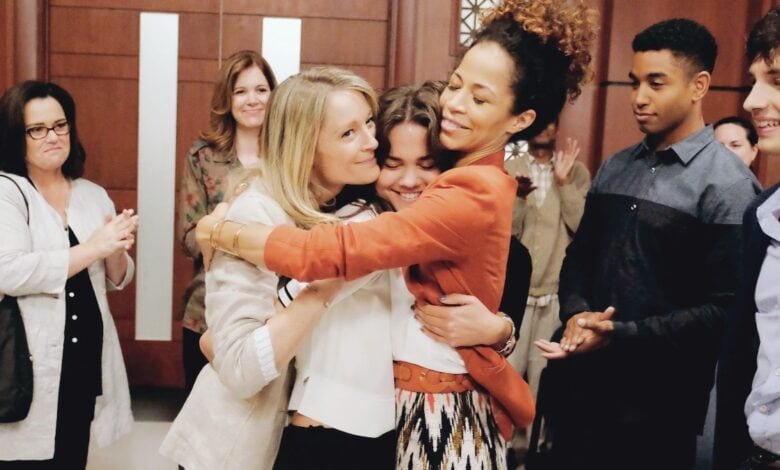 Television shows have a habit of captivating audiences and transporting us to diverse and fascinating worlds.
Amidst the entertainment value, certain TV series stand out for their ability to tackle important societal topics while offering viewers a delightful and heartwarming experience. One such subject is foster care and adoption.
It's sometimes a challenging and sensitive topic to navigate, but it's also a much bigger reality than many of us seem to realize.
In this article, we delve into the world of TV shows that explore the narratives surrounding foster care and adoption, shedding light on the diverse and touching stories that unfold within these environments.
From comedies to dramas, these shows invite us into the lives of characters who navigate the challenges and joys of foster care and adoption with humor, warmth, and compassion.
This journey through the small screen will show us the resilience of children, the unwavering commitment of caregivers, and the transformative power of love and acceptance.
Get ready to laugh, cry, and be inspired by these remarkable tales of love, family (and found family), and the indomitable human spirit.
The Fosters, Freeform (2013 – 2018)
The Fosters is a heartwarming TV drama that follows the lives of the Foster family, led by Stef Adams Foster, a police officer, and her partner Lena, the vice principal of a school.
Together, they navigate the challenges of raising a blended family of biological, adopted, and foster children.
This includes Brandon, Stef's biological son, adopted twins Jesus and Mariana (who have been with them since childhood), and newly fostered children, Callie and Jude (who are also biological half-siblings).
Over five seasons, the show explores the intricacies of family dynamics, teenage struggles, identity, love, and acceptance.
And fans can continue to keep up with the adventures of Callie and Mariana in LA, however, with the spin-off series Good Trouble.
My Parents Are Aliens, ITV (1999 – 2006)
British sitcom My Parents Are Aliens follows the lives of the Johnson family.
Brian and Sophie Johnson, two aliens posing as parents, are assigned to raise three orphaned children: Lucy, Josh, and Mel.
Brian and Sophie's unconventional parenting methods, coupled with their alien quirks and limited knowledge of life on Earth, lead to a series of comedic misadventures and misunderstandings as the Johnsons try to fit into human society and navigate the challenges of parenthood.
My Parents Are Aliens offers a lighthearted and entertaining exploration of the clash between the extraterrestrial and the every day, as the Johnsons strive to keep their true identities a secret while embracing the joys and challenges of family life.
Anne With an E, CBC Television/Netflix (2017 – 2019)
As a child who read Anne of Green Gables, it was a joy to learn that it was getting a series adaptation in Anne With an E!
The series follows the life of imaginative and courageous orphan Anne Shirley after she accidentally ends up living with Marilla and Matthew Cuthbert, two elderly siblings who had been hoping for a boy to help them on their farm.
It is set in the late 19th century and centers on Anne, following her quest for belonging in the sleepy town of Avonlea as she embarks on a journey of self-discovery, resiliency, and discovery.
Anne enchants the locals with her bright personality and vivid imagination while tackling societal expectations, friendship, love, and her own traumatic past.
The OC, The CW (2003 – 2007)
There's no way anyone who was a teen in the early 2000s didn't watch the popular teen drama The OC!
Weren't we all hoping for our own Ryan or Seth (never mind the red flags all over those relationships we now see in hindsight)?
Ryan Atwood was the mysterious bad boy outsider from the working-class part of town whose life takes a drastic turn when he is taken in by a wealthy lawyer, Sandy Cohen, and his wife, Kirsten.
He's now become part of the affluent neighborhood – and the societal culture – of Orange County, California, and he often finds himself in way over his head as he navigates his new family, friends, and high school life.
This is Us, NBC (2016 – 2022)
If you're ever looking for a truly heart-wrenching family drama, NBC's This Is Us is the one for you as it follows a nonlinear narrative and delves into the triumphs, heartaches, and internal struggles of the family at various key junctures in the past and present.
Jack and Rebecca Pearson were meant to have triplets: Kevin, Kate, and Kyle. However, Kyle doesn't make it past childbirth.
Believing they were fated to have three kids, the couple decide to adopt Randall, who had been brought to the hospital earlier that day after being abandoned by his biological father.
In the present, the series depicts the complexities of family life in a heartfelt and emotional manner.
Parenthood, NBC (2010 – 2015)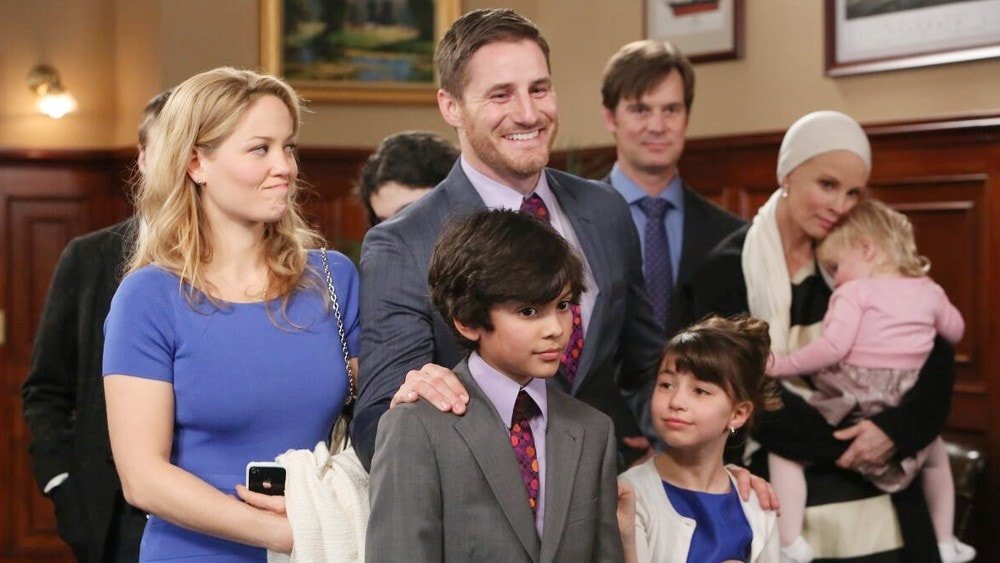 NBC brings another to the list with Parenthood, a drama series that centers on all three generations of the Braverman family: Zeek and Camille Braverman, their four adult children, and their families.
Each episode explores the joys, difficulties, and subtleties of family dynamics as the Bravermans cope with the difficulties of everyday life.
Among these adjustments that the family learns to navigate is a grandson with autism, a divorced daughter, and another daughter with an adopted son.
The show examines a wide range of relatable and real experiences, from career aspirations and relationship difficulties to parenting and health troubles that affect the whole family.
Rocket's Island, CBBC (2012 – 2015)
The first children's show on our list is the British series Rocket's Island.
Rocket Boulsworth and his sister Alli have had to suddenly move to an isolated island to live with their grandmother after the untimely death of their mother.
While there, they help each other adapt to their surroundings and become friends with the other local children.
At the same time, they help to run the Knot Farm, a family business that takes care of foster children who stay with them.
Rocket's Island presents a lighthearted and whimsical narrative that emphasizes the importance of family, friendship, courage, and kindness.
Life Unexpected, The CW (2010 – 2011)
Living in foster care can go either really well or really terribly but either way, it's never an easy journey.
The protagonist of The CW's Life Unexpected, Lux Cassidy, knows that reality all too well.
Having been given up at birth and with a heart problem, Lux spent her whole life in foster care.
For her 16th birthday, she files for emancipation but needs to find her birth parents to do so.
When she does, she finds that they're not together and live completely different lives in Portland.
When the judge grants them both temporary custody of Lux, however, they must all move past their differences to become a family.
Punky Brewster, NBC (1984 – 1988) & Punky Brewster, Peacock (2021)
In the sitcom Punky Brewster, Penelope "Punky" Brewster, a vivacious and spirited young girl, is the main character.
Punky, who has been abandoned by her parents, is found by photographer and building manager Henry Warnimont, and the two end up forming an unlikely friendship.
Together, they navigate the ups and downs of daily life as Henry takes on the role of Punky's foster parent, and she finds friends in Cherie, Margaux, her dog Brandon, and other tenants in the building.
A series revival premiered in 2021 and featured Punky now as a divorcee raising her biological daughter and two adopted sons.
The Story of Tracy Beaker, CBBC (2002 – 2005)
The Story of Tracy Beaker was adapted from Jacqueline Wilson's book of the same name and aired over five seasons.
The eponymous Tracy Beaker is a lively and creative young girl living in the Dumping Ground, a children's residential care facility.
Though she frequently loses herself in her own vivid fantasies and longs to be reunited with her absent mother, Tracy believes she may have found a mother figure in Cam Lawson, who temporarily took care of her as a foster mother.
The series follows Tracy's everyday activities, her interactions with other residents and staff, and her efforts to deal with the difficulties of growing up in a foster care environment.
The Dumping Ground, CBBC (2013 – present)
The Story of Tracy Beaker gets a spin-off (and the third series in the Tracy Beaker franchise!) in The Dumping Ground.
The show centers on the lives of the kids who live in Ashdene Ridge, a foster home also known as the titular Dumping Ground.
Each episode focuses on the diverse group of kids' everyday activities, relationships, and adventures as well as the difficulties they encounter.
The show depicts the highs and lows of life in the care system, from overcoming personal obstacles to forming relationships with newcomers, with a focus on the characters' resiliency, teamwork, and the value of support and understanding in fostering a sense of belonging within a community.
Ties That Bind, Up TV (2015)
In the American crime drama series Ties That Bind, we follow Allison McLean, a tenacious and devoted police detective in suburban Seattle.
Allison works hard to maintain order in her life by juggling her demanding career with her obligations as a wife and mother.
Allison's life takes an unexpected turn when her brother Tim, a district attorney, is arrested and sent to prison, leaving his teenage kids Mariah and Cameron in her care.
She soon finds herself involved in both their personal and professional affairs as her niece and nephew, as well as her own teenage children, adjust to a suddenly bigger and more complicated family dynamic.
Heartland, CBC (2007 – present)
The Canadian family drama series Heartland centers on the Fleming-Bartlett family, who run the titular Heartland horse ranch in the picturesque countryside of Alberta, Canada.
Amy Fleming, a gifted horse trainer, takes on the responsibility of treating traumatized horses at Heartland following the unexpected death of her mother.
Amy faces both personal and professional obstacles as she works to maintain the ranch with the help of her grandfather Jack, her older sister Lou, and Ty, who eventually becomes Amy's husband.
Lou and her partner Peter adopt young Georgie, who was orphaned at the age of 3, and despite some difficulties as she grows up, she eventually becomes part of the family.
Trying, AppleTV+ (2020)
The comedy-drama series Trying centers on the lives of Jason and Nikki, a married couple in their 30s who want to start a family.
They begin the difficult process of adoption after learning they are infertile.
Jason and Nikki must negotiate the complexities of parenthood and show their readiness to become parents while going through a difficult and frequently humorous adoption process.
They enlist the help of friends, family, and Penny, a quirky adoption agency employee, along the way.
Trying is a poignant exploration of the quest for parenthood and the unbreakable bonds of love on the path to discovering the meaning of love, family, and sacrifice.
The Secret Life of an American Teenager, ABC Family (2008 – 2013)
Pregnancy can be both a joyful and scary thing under normal circumstances, but one that is unplanned in your mid-teens can be absolutely terrifying.
That's the so-called secret life that 15-year-old Amy Juergens is living when after a night of unprotected sex at band camp, she finds herself pregnant.
The father is not who she's currently dating, however, and this leads to a tangled web of drama across multiple people and relationships.
As Amy grapples with the challenges of teen pregnancy, she must navigate the complexities of school, family, and friendships.
Boy Meets World, ABC (1993 – 2000)
If we were to talk about timeless 90s classics, Boy Meets World would be one of the shows at the top of the list.
Cory Matthews, a young student navigating the challenges of adolescence with the support of his family and friends.
Set in Philadelphia, the show chronicles Cory's journey from middle school to college, exploring his experiences, relationships, and personal growth along the way with the help of Topanga, his love interest, and his best friend Shawn.
Shawn has a complicated home life and at one point he was even fostered by one of his teachers Mr. Turner.
Brothers & Sisters, ABC (2006 – 2011)
The Walker family, headed by matriarch Nora Walker, is at the center of ABC's family drama series Brothers and Sisters.
The Walker siblings band together to face life's difficulties, including those related to love and family dynamics, after their patriarch William passes away suddenly.
The complexity of their interpersonal interactions, professional struggles, and internal conflicts are explored in the show, including issues with finances and business, gender identity, political views, health, and two of the siblings' adoption of children in later seasons.
The Walkers experience happiness, sadness, and the resilience of family ties in the face of adversity.
Modern Family, ABC (2009 – 2020)
Modern Family is a family sitcom series that's become somewhat of a pop culture staple of this generation as well.
Throughout its 11 seasons, it follows the hilarious (yet also occasionally heartwarming) adventures of the Pritchett-Dunphy-Tucker clan, headed by patriarch Jay Pritchett and blended family: second wife Gloria and her son, Manny.
Alongside them are his daughter Claire, with her nuclear family of husband Phil Dunphy and kids Haley, Alex, and Luke, and his gay son Mitchell with his partner Cam and their adopted Asian daughter, Lily (and eventually Rexford at the end of the series!).
Army Wives, Lifetime (2007 – 2013)
Lifetime's Army Wives is a drama series that centers around the lives of a group of women who are married to soldiers stationed at a military base.
The follows the friendships, family dynamics, and personal development of each woman as she faces her own particular challenges and aspirations.
And also looks at the effects of deployments and the psychological toll they have on the families left behind.
One family in particular, the Holdens, also contends with the dynamics of the daughter Emmalin's adoption.
Little House on the Prairie, NBC (1974 – 1983)
Another series that's based on a book series is Little House on the Prairie, based on the Little House books by Laura Ingalls Wilder.
The series follows the Ingalls family as they settle into the sleepy Minnesota town of Walnut Grove in the late 19th century.
The family, headed by patriarch Charles Ingalls and his wife Caroline, struggles with many obstacles as they establish a life on the prairie.
The show examines the family's daily tribulations, triumphs, and adventures while showcasing the close-knit neighborhood they settle into. The Ingalls' fourth and final child, Grace, is later adopted by the family.
Hunter Street, Nickelodeon/TeenNick (2017 – 2021)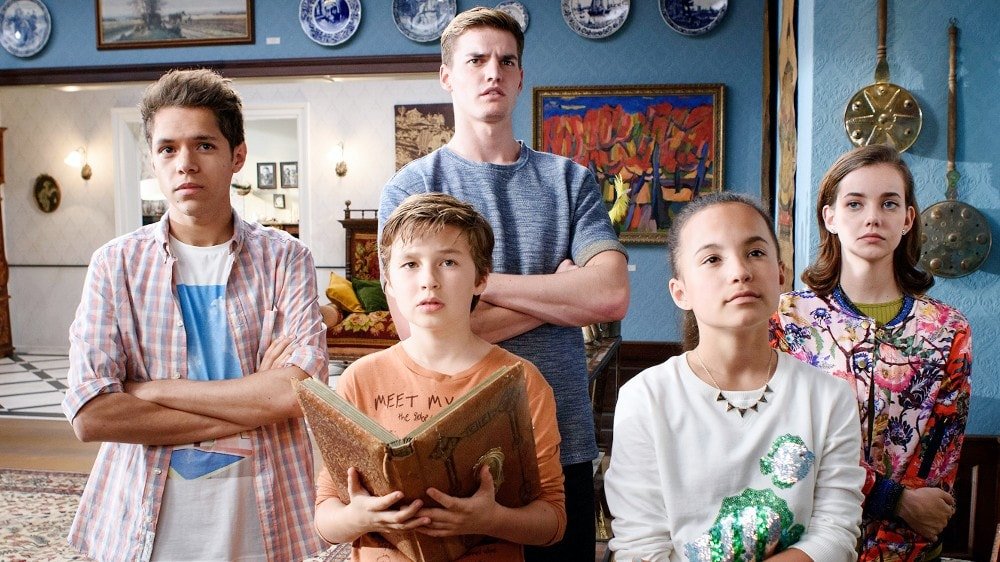 Though Dutch-produced, Hunter Street is an English-language comedy adventure series that aired on Nickelodeon and Teen Nick, indicating its younger target audience.
In the show, viewers meet five foster children: Max, Tess, Anika, Sal, and Daniel. The Hunter siblings set out on a search for their foster parents after they mysteriously vanish.
To learn the truth about their parents' disappearance, the Hunter children explore buried clues, and hidden passages, and face numerous obstacles throughout the series.
As the siblings work together to solve the mystery and reunite their family, they develop unforeseen friendships and allies with other neighborhood residents.
The Best Years, Global/E! (2007 – 2009)
If there's one thing we all love to see, it's the protagonist making the most out of their less-than-ideal personal circumstances.
In The Best Years, Samantha Best is a young woman starting her college life at Charles University, a fictional Ivy League school.
She seeks an escape from her troubled past, having been an orphan in the foster care system for the past 10 years. And she gets the chance to do just that when she receives a scholarship to the exclusive college.
Throughout the series, Samantha faces various coming-of-age dilemmas, explores romantic relationships, and strives to find her place in the world.
The Lying Game, ABC Family (2011 – 2013)
Based on Sara Shepard's book series, The Lying Game is an American mystery drama series.
The program centers on Emma Becker and Sutton Mercer, identical twin sisters who were split up at birth and brought up in different environments.
After they learn of each other's existence, Sutton suggests they temporarily switch lives.
As Emma adopts Sutton's luxurious lifestyle, she navigates the complexities of her new family and Phoenix's social scene.
In the meantime, Sutton is looking for their birth mother, who holds the key to the truth of the twins' separation.
Kyle XY, ABC Family (2006 – 2009)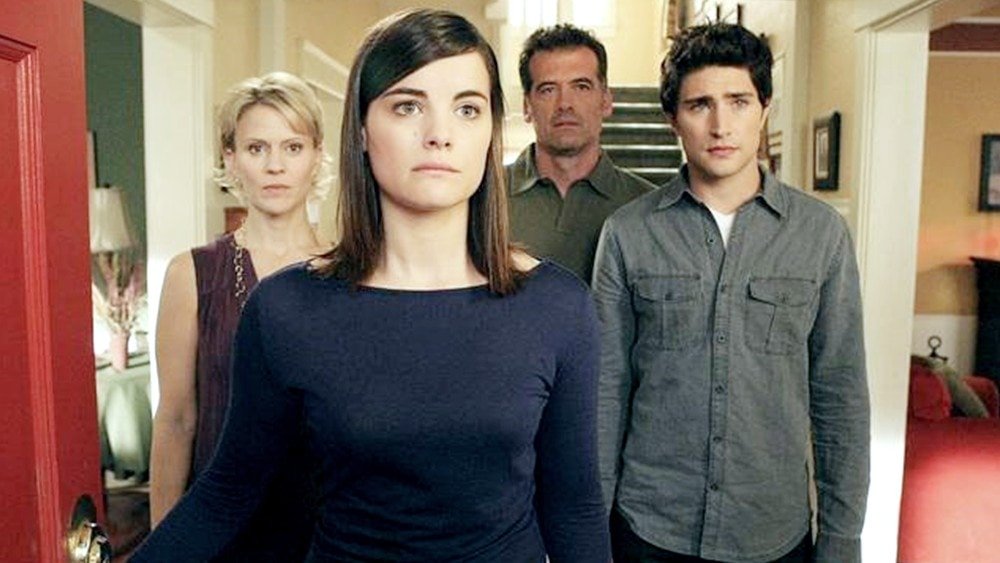 ABC Family adds another show to the list with Kyle XY, a science fiction teen drama set in present-day Seattle.
The story revolves around the eponymous Kyle, a mysterious teenage boy who is discovered in a forest, naked and without a memory – who also happens to be devoid of a belly button.
Kyle is a remarkable individual who was adopted by the Tragers, a loving family who try to unearth Kyle's origin story, learn the meaning behind his special abilities, and assist him in readjusting to normal life.
Throughout the course of the series, Kyle sets out on a journey of self-discovery and understanding his place in the world.
Smallville, The WB/The CW (2001 – 2011)
Undoubtedly one of the most well-known foster kids in pop culture has got to be Clark Kent – or as many may know him better as: Superman.
If you've watched any movie or series about him, you'd at least know that he's not originally from Earth, but was taken in by his adoptive parents.
In the popular teen drama series Smallville, we follow Clark's life during his formative teenage years growing up in the titular town of Smallville.
His journey is wrought with typical high school drama, but Clark also grapples with coming to terms with his destiny as the world's greatest superhero.
Cry Wolf (2020)
The last on our list hails from Denmark; Cry Wolf (or Ulven kommer in Danish) is a nod to the infamous story about the boy who cried wolf as it calls into question just how much you can fully trust in the words of a child.
14-year-old Holly accuses her stepfather of abuse against herself and her younger brother.
Social worker Lars Madsen is convinced she's telling the truth and puts them both in emergency foster care but both parents vehemently deny the accusations.
Now, Lars is in a race against time to find out who is really telling the truth.