All good things must come to an end – sometimes much soon than we expected or ever would have liked. Unfortunately, that's often the case with some of our favorite TV shows as well.
While there are some that are able to finish its run and wrap up the story with a pretty bow, there are also some (too many, in my opinion!) that are canceled too early for the showrunners to provide fans with a satisfactory ending. Yes, I'm looking at you, Santa Clarita Diet!
However, sometimes we get lucky. Every now and then another network steps in to save a show that's been canceled too early, giving it a much longer life or at least an opportunity to wrap up properly.
There have even been instances of successful fan campaigns that have brought shows back from the dead!
In this list, we're looking at TV shows that both had their cancellations, erm, canceled, and shows that were eventually revived after some years of being off-air!
UNCANCELLED SHOWS
The following TV shows were canceled by their original networks too early but thankfully, were "saved" by either its fans or because other networks saw the potential in keeping it going!
Timeless (2016 – 2018)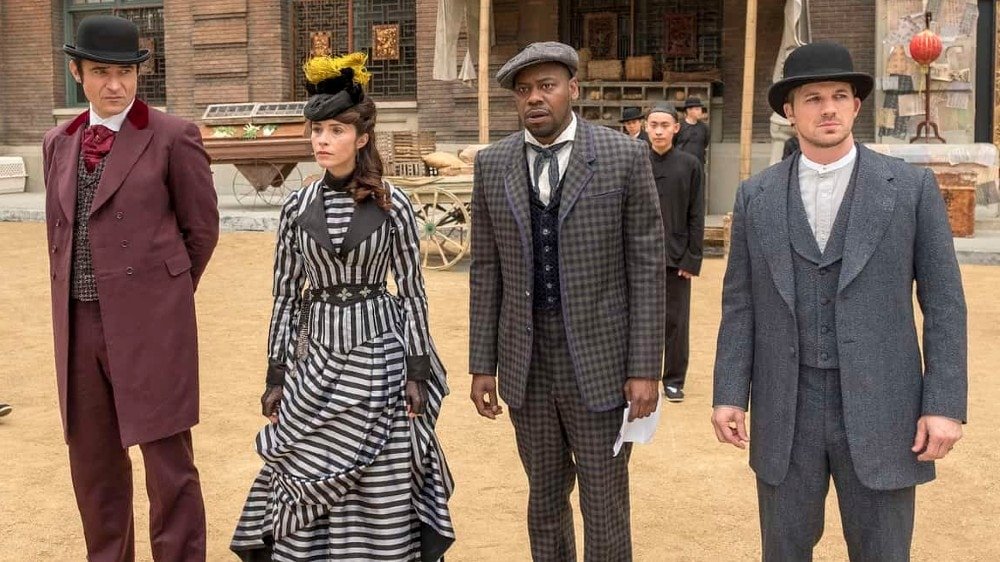 Timeless was a science fiction action series originally from NBC that heavily featured elements of alternate history and time travel. A dream team composed of history professor Lucy Preston, US Army operative Master Sergeant Wyatt Logan, and programmer Rufus Carlin are tasked with following a thief as he travels throughout history in a stolen time machine. As they race to prevent history from being rewritten, they soon uncover a bigger plan being hatched at the behest of a mysterious organization called Rittenhouse.
NBC canceled the series after its first season but after negotiations with Sony Pictures Television, agreed on a second season with ten episodes. It was then canceled again but was given a chance to effectively wrap it up with a two-part finale.
Lucifer (2016 – present)
Based on the character created by Neil Gaiman in his The Sandman graphic novel series, Lucifer follows the titular character as he gets bored and leaves his kingdom in Hell to become a nightclub owner and civilian consultant for the LA Police Department. Outside of his work with the LAPD, Lucifer must also deal with the various beings from both Heaven and Hell that have followed him to Earth – as well as his own emerging humanity.
Fox canceled the series after the third season but fans, the cast, crew, and even the showrunners all rallied together under the #SaveLucifer and #PickUpLucifer hashtags on social media. Thanks to the viral campaign, Netflix picked up the series for its fourth season and has just confirmed its renewal for the sixth and final season.
Brooklyn Nine-Nine (2013 – present)
Most police procedural shows are way up on the serious drama spectrum, making Brooklyn Nine-Nine a gem of a sitcom within the police procedural genres. From the title itself, the show is set in the fictional 99th precinct of the NYPD in Brooklyn, where we follow the Nine-Nine detectives as they solve neighborhood crimes under the stoic but good-hearted leadership of Captain Holt.
After season 5, Fox unexpectedly canceled the series due to low ratings despite multiple award show nominations and wins. However, thanks to the loud public outcry and the obvious popularity of the show, NBC picked it up just 31 hours after the cancellation was officially announced. They've now released two seasons, and an eighth season is set to premiere in late 2020!
A.P. Bio (2018 – present)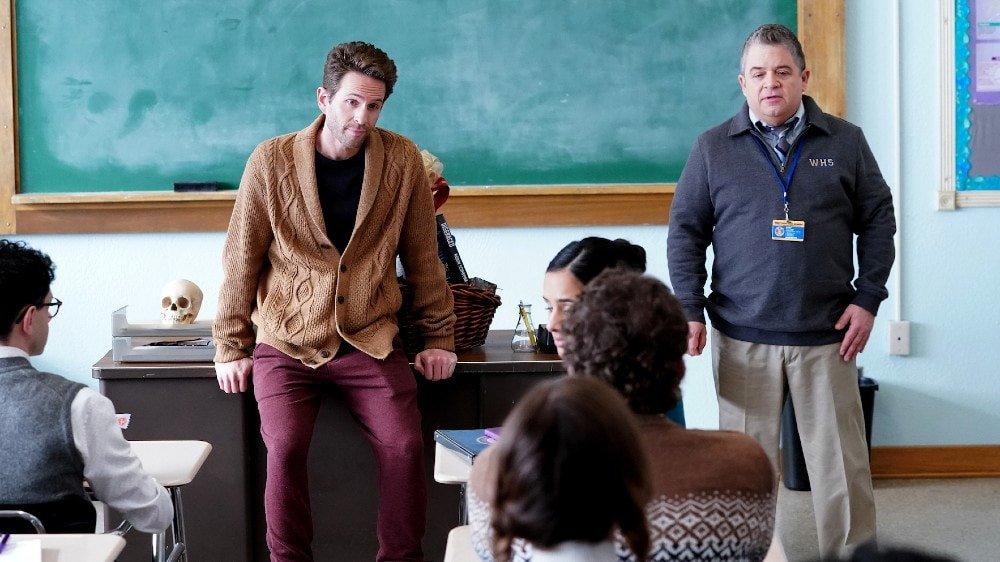 Imagine this: a high school advanced placement biology class being taught by a revenge-driven former Harvard philosophy professor. That's essentially the setting for NBC's A.P. Bio, with Dr. Jack Carson Griffin as the said disgraced professor. Instead of teaching biology, however, he uses his arsenal of genius honor-roll students to plot revenge against the man who snaked his dream job from him.
A.P. Bio is slightly different from the other shows on our list so far in that it wasn't technically "saved" from cancellation by another network. NBC did cancel the show after its first two seasons in May 2019. Just two months later, the network reversed their decision and decided to renew the show for a third season, except that it would be released instead on their upcoming streaming service, Peacock.
One Day at a Time (2017 – present)
One Day at a Time is a sitcom focusing on the life of Penelope Alvarez and the rest of her unique, Cuban-American family. Penelope is a former US Army nurse trying to resettle into civilian life, juggling her job as a regular nurse as well as her ex-husband's alcoholism from PTSD. Her two children, Alex and Elena, are also on the verge of discovering and coming to terms with their own identities.
One Day at a Time is one of those rare shows that were originally on Netflix before moving to another network after cancellation, instead of the other way around. Fans used the #SaveODAAT social media campaign to save the show, and executives worked to find it a new show. They soon entered talks with CBS and eventually agreed to air the fourth season on the company's Pop network – which is currently on hold until 2021.
The Mindy Project (2012 – 2017)
It's always refreshing to see a female POC (i.e. person of color) as the central figure in movies and on TV, and I've been a fan of Mindy Kaling ever since her portrayal of Kelly Kapoor in The Office. Kaling created and starred in The Mindy Project starting in 2012, where she played Mindy Lahiri, an OB-GYN from a small practice in New York City. Not only does she have to fulfill her duties as a doctor, but she also has to deal with the quirky colleagues at the practice and her own personal issues.
Fox was at the helm of The Mindy Project for the first three seasons but subsequently canceled it after the third due to low ratings (not to mention the occasional controversy regarding race and other divisive topics). However, Hulu picked it up and saved it, allowing it to go on (and improve ratings, too) until a sixth and final season.
REVIVED TV SHOWS
On the other hand, we have shows that aren't immediately picked up by another network and continued seamlessly. In some cases, it takes literally years before a show makes a comeback, as was the case with the next few revived shows on our list.
Will & Grace (1998 – 2006, 2018 – 2020)
At the outset, you'd assume that Will & Grace was a sitcom with romantic undertones because of the title, but you couldn't be more wrong – at least about the titular characters! Will Truman is a gay lawyer while Grace Adler is a straight, Jewish interior designer, and the pair are the best of friends, just struggling to navigate their lives in New York City.
Will & Grace initially came to an end in 2006 after eight seasons, for no other reason other than wrapping up the end of all their respective character storylines. After a 10-minute special reuniting the cast in 2016 reached surprising levels of success, NBC began discussions of starting production of the show again. Thankfully, that led to three more seasons, the last of which ended in April 2020.
Veronica Mars (2004 – 2007, 2019)
Move over, Nancy Drew. When it comes to amateur sleuthing, Veronica Mars is a new(ish) name in town! When Veronica Mars first premiered in 2004, the eponymous lead character was just a high school student lending her excellent deductive skills to her detective father in their fictional hometown of Neptune, California. By the time the revival series ended, Veronica was a full-blown private investigator, at the helm of their own father-daughter firm.
Veronica Mars first premiered on broadcast network UPN before moving to The CW for its second and third seasons. Unfortunately, it was subsequently canceled and the fans were NOT happy. in fact, the fan support was so strong that a full feature film was created to continue the series in 2014, and finally, Hulu picked up the eight-episode revival for a fourth season in 2019.
Arrested Development (2003 – 2006, 2013 – 2019)
Arrested Development has become some kind of institution when it comes to classic sitcoms, and it has developed quite a big cult following since its original release in 2003. It follows the dysfunctional Bluth family as they navigate their proverbial fall from grace after the family patriarch is convicted of fraud. The central character is Michael Bluth, who seems to be the only fairly normal one, and his attempts to keep the rest of his family under control.
Despite critical acclaim, multiple award wins and nominations, and a huge fan following, Arrested Development simply didn't garner enough ratings and viewership and thus, was canceled after three seasons. Five years later, in 2011, Netflix struck a deal to produce and release a fourth – and later a fifth, and final – season!
Gilmore Girls (2000 – 2007, 2016)
There hasn't been more fast-talking due on TV since the end of Gilmore Girls in 2007. And for good reason, Lorelai and Rory Gilmore are a mother-daughter duo who quite literally talk a mile a minute, often including quick quips and pop-culture references. And the 7 seasons of Gilmore Girls followed the ups and downs of their lives in the little town of Stars Hollow and beyond.
The series was beloved by fans and critics alike often citing its unique style of dialogue and humor as its main assets. Sadly, the show got axed after 7 seasons once The WB transformed into The CW. Luckily, after seeing the success that the fan-funded Veronica Mars film had, Netflix decided to go for it and produce a four-episode Gilmore Girls revival. Gilmore Girls: A Year in the Life was set nine years after the end of the original show and, as the name suggests, it follows Rory and Lorelai throughout one year of their lives.