We recently put together a collection of TV shows set throughout the 18th century, from Lennox Sisters in London, The Great in Russia, and Roots in the midst of America's Revolutionary War. The 18th century was inarguably a significant part of worldwide history but if you're looking for shows in a setting a little more modern then don't worry, we've still got you covered!
The shows on this list are set within the 19th century (we did say a little more modern!), amidst the Industrial Revolutions, the rise of the British Empire (and why it's largely known as the Victorian Era in Britain), and the successful abolitionist movement.
So don your petticoats and top hats as we take you on a historical trip through the 19th century with these TV shows!
Anne With An E, CBC/Netflix (2017 – 2019)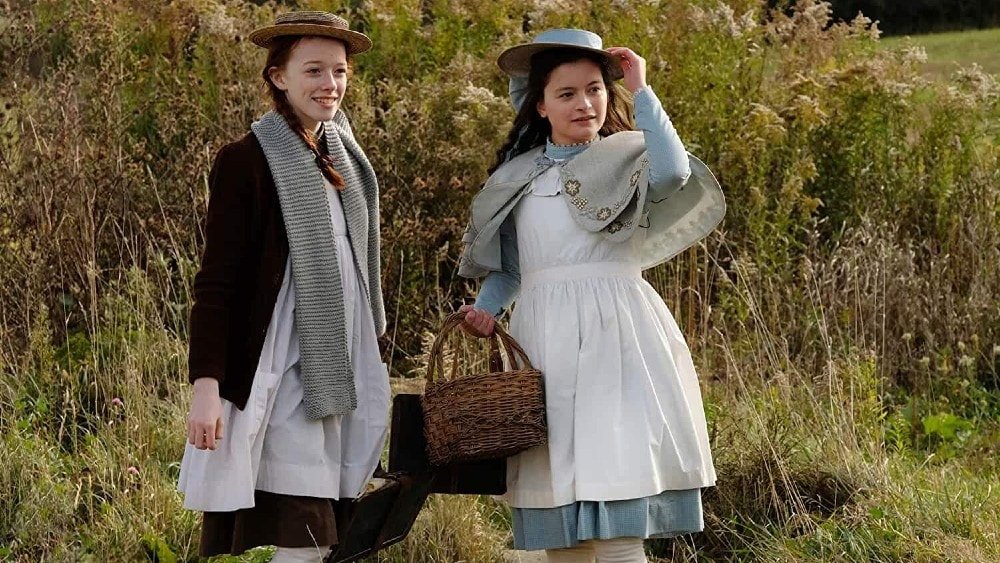 Based on the classic children's novel Anne of Green Gables by Lucy Maud Montgomery, Anne with an E tells the story of the orphan Anne Shirley, a wide-eyed, imaginative, and extroverted young girl who has an optimistic outlook despite her circumstances.
Due to an error that has her placed in a farm called Green Gables, the owners and siblings Marilla and Matthew Cuthbert decide to let her stay with them. Life at Green Gables isn't always easy for Anne, who must use her creativity and intelligence to deal with bullying and discrimination from the community, which eventually accepts her as a part of their own.
The Alienist, TNT (2018 – present)
Also based on a novel of the same name by Caleb Carr, TNT's The Alienist is a period drama set in 1896 that incorporates a psychological crime thriller twist throughout its narrative. At the core of the first season is a series of murders of young boy prostitutes all over New York City.
Teddy Roosevelt is the city's police commissioner and distrustful of the NYPD, who care more about protecting the powerful men of NYC than solving the crime. He recruits the help of newspaper illustrator John and criminal psychologist Dr. Kreizler to conduct their own private investigation. Joining them are Roosevelt's secretary Sara and brothers Marcus and Lucius, detective sergeants at the NYPD.
Sanditon, ITV/PBS (2019 – present)
Sanditon's inspiration comes from an unfinished manuscript by the English novelist Jane Austen, who had completed 11 chapters a few months before she passed away. Charlotte Heywood is the main protagonist and the show follows her story as she moves to the quiet fishing village with a seaside resort named Sanditon.
Though she's initially keen to explore the town and live a quiet life, she finds that Sanditon may soon undergo a change at the hands of the Parker family that plans to convert the resort into a luxurious seaside retreat.
Among the members of the Parker clan is Sidney Parker, a handsome and charming but "wild" young man whose brother Tom invites Charlotte to Sanditon after her family helps Tom and his wife when their carriage crashes near their home. Although Sidney and Charlotte initially clash, a romance begins to blossom between them amidst their personal obstacles.
Bridgerton, Netflix (2020 – present)
Bridgerton follows Dowager Viscountess Bridgerton and her 4 sons and 4 daughters as they're looking for love in Regency-era London.
At the center of the series is Bridgerton's eldest daughter Daphne who's learning to navigate the upper echelons of high society in hopes of finding a wealthy husband.
Will meeting Duke of Hastings, one of London's most eligible bachelors, help that dream come to fruition. And what will Lady Whistledown, who's basically 19th-century's version of Gossip Girl, say about it in her Society Papers? Find out by watching season 1 of Bridgerton out on Netflix now!
Dickinson, Apple TV+ (2019 – present)
Emily Dickinson was a prolific poet and writer who lived during the 19th century, and whose life serves as the loose inspiration for Apple TV+'s series, Dickinson. In her time, she was known to be a bit of an eccentric and this is certainly reflected in the historical comedy-drama series, which Deadline reports to have a "modern sensibility and tone".
It's a coming-of-age story about a young woman with a world perspective much more progressive than that of the time she lives in. As a hopeful writer, Emily fights to make a name for herself in the literary world by pushing the boundaries and exploring the limits of "society, gender, and family".
Miss Scarlet & The Duke, Alibi (2020 – present)
Being a female private investigator in Victorian London was unheard of. That's why Miss Scarlet & The Duke, which was recently renewed for season 2, is so captivating.
The show follows Eliza Scarlet, a young woman who's left nearly penniless when her father suddenly passes away. Instead of looking for a husband, Eliza decides to keep her father's detective agency open to make ends meet. But crime-solving in 1882 is a man's world. So to build her reputation Eliza works under her father Henry's name and steals case files from an old family friend, William "The Duke" Wellington, who's the Detective Inspector of Scotland Yard. And although at first, The Duke is not pleased with Eliza's new craft, he soon realizes how skilled Miss Scarlet really is.
Dickensian, BBC One (2015 – 2016)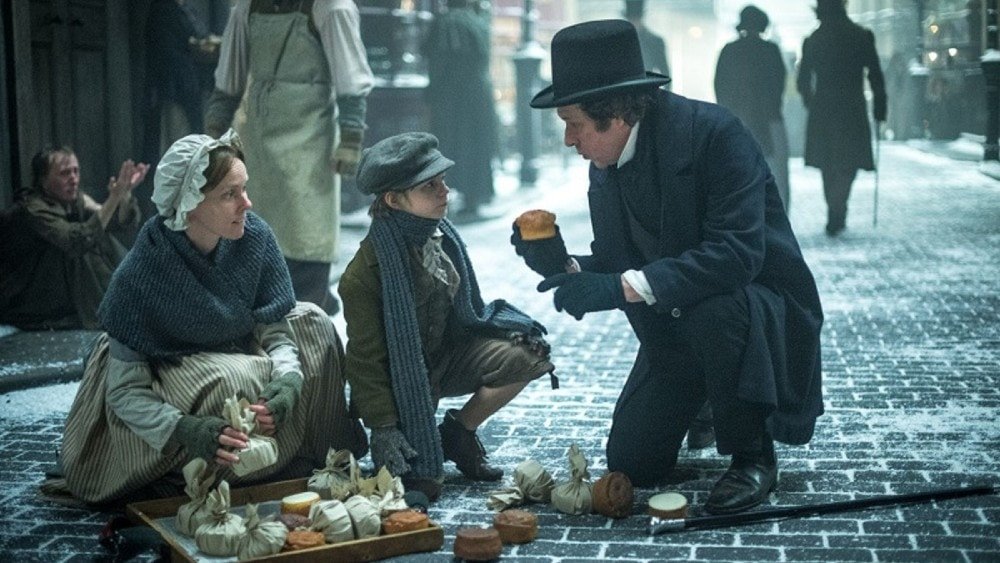 Dickensian is a goldmine for literary buffs, especially for fans of the titular Charles Dickens, one of the greatest novelists from the 19th century whose influence has lasted until the present. BBC One's literary drama series brings to life many of Dickens' well-known fictional characters against the backdrop of 19th century Victorian-era London, where their paths cross and intertwine as Jacob Marley, Ebenezer Scrooge's business partner, is murdered (so presumably this is all before the events in A Christmas Carol).
Other notable characters from Dickens' works include Amelia and Arthur Havisham (Great Expectations), Inspector Bucket (Bleak House), Bob and Tiny Tim Cratchit (A Christmas Carol), and Bill Sikes (Oliver Twist).
Great Expectations, BBC One (2011)
Great Expectations is arguably one of Charles Dickens' more well-known works and is a staple in every school reading list until today (in fact, I remember having to do a book report on it in 6th grade!). It's also likely the novel that's been adapted into shows and movies the most often, and BBC One adds another to the list with their three-part miniseries.
The show follows young orphan Pip as he's first adopted into Miss Havisham's household as a playmate for her adopted daughter, Estella. After many years, however, Pip learns of a mysterious benefactor who has offered to pay for him to learn the ropes of becoming a proper gentleman in London.
Penny Dreadful, Showtime (2014 – 2016)
Showtime's Penny Dreadful also borrows characters from famous 19th-century literary works across England and Ireland. These include Dorian Gray (The Picture of Dorian Gray), Mina Harker and Abraham Van Helsing (Dracula), Victor Frankenstein and his Creature (Frankenstein), and even Henry Jekyll (Strange Case of Dr. Jekyll and Mr. Hyde).
As the show's title is a reference to the popular serial publications in the UK during the 19th century – literature that told sensational stories of supernatural or criminal subject matter – Penny Dreadful follows the story of Vanessa Ives, a powerful medium, Malcolm Murray, a hunter and explorer, and Ethan Chandler, a skilled marksman, as they save Malcolm's daughter and fight against supernatural entities.
Murdoch Mysteries, Citytv/CBC (2008 – present)
The titular character in this crime drama series is Detective William Murdoch from the Toronto Constabulary who uses unconventional methods to solve his cases. At least, they were unconventional in his 19th century time, but we in the 21st century may recognize them as fingerprinting, stakeouts, and even trace evidence.
The series is based on characters created by author Maureen Jennings for her Detective Murdoch novels, including – apart from the detective himself – Murdoch's boss Inspector Brackenreid, who prefers to stick to traditional methods of investigation, and Doctor Ogden and Constable Crabtree. Together, they use their expertise to investigate the most brutal crimes in their city, some of which even feature historical figures and real-life events.
Deadwood, HBO (2004 – 2006)
Historically, Deadwood, South Dakota was a hotspot in the late 19th century, particularly during the years of the Black Hills Gold Rush when people flocked to the area with the hopes of hitting gold – literally – after gold deposits were found there. HBO's western period drama Deadwood follows the development of Deadwood from a camp full of early settlers to a full-blown town, ready to be incorporated into the Dakota Territory.
The early seasons show the town's lawlessness and reputation for violence featuring many historical figures and events, like Jack "Crooked Nose" McCall, Wyatt Earp, Calamity Jane, and "Wild Bill" Hickok – and the infamous murder of the latter.
Victoria, ITV (2016 – 2019)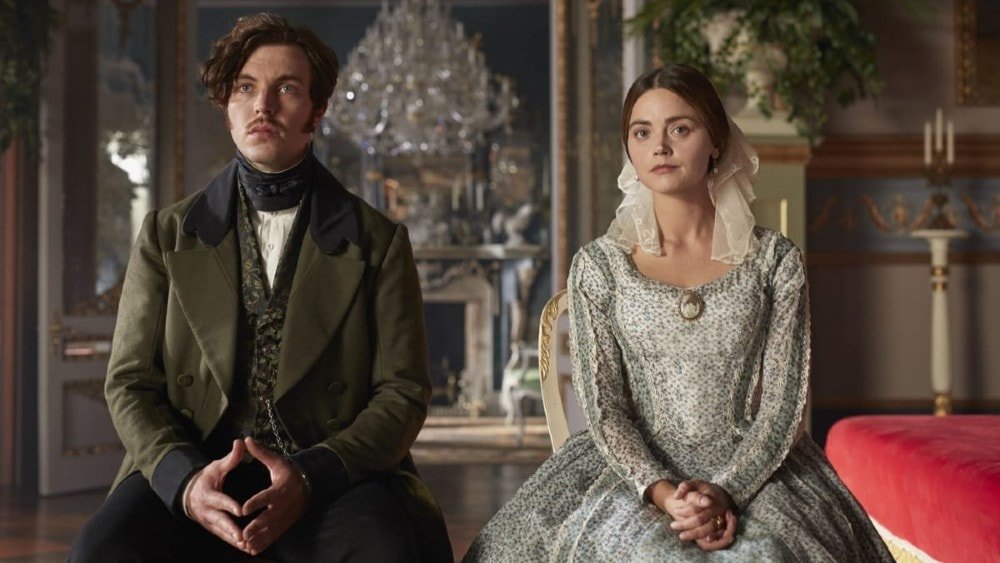 Every century has one notable female monarch – Catherine the Great during the 18th century, Queen Elizabeth during the 20th century to present, and Queen Victoria during the 19th century. The 19th century was largely known in the UK as the Victorian era, and ITV's eponymous series Victoria may help us to better understand why.
The show starts off with Victoria's ascension to the throne at the age of 18 and focuses on her political and personal relationships, particularly with her advisor Lord Melbourne and eventual marriage to Prince Albert of Germany. Its three seasons cover her struggles with juggling her duties as a monarch, wife, and mother, as well as the way she handled international conflicts such as the Anglo-Afghan War and the Irish Potato Famine, ending just before the start of the Crimean War.
The Nevers, HBO (2021)
If you love the sci-fi genre then you will love HBO's The Nevers which is a mix of period drama and a sci-fi series.
The Nevers (which premieres on April 11th) is set in Victorian-era London and tells the tale of the Touched, a group of people, usually women, who suddenly manifest extraordinary abilities.
Among them are two friends, Amalia True and Penance Adair, who fight for their place in the world against the police, The Purists, and anyone else who sees the Touched as a threat and wants to extinguish this newly-formed underclass.
Emma, BBC One (2009)
As a prominent writer of the time, it makes sense for Jane Austen's works to feature highly when talking about the 19th century. The year before she died, Austen published her novel Emma, which serves as the basis for this BBC One four-part adaptation.
Emma, the main character, is described in the novel as "handsome, clever and rich", a high born in society who has lived her entire life in relative luxury, comfort, and ease. As the head of her household with plenty of money already to her name, marriage isn't really in the cards for her. That doesn't mean she's averse to romance, however, as she spends her time playing matchmaker instead for her friends and acquaintances.
The Long Song, BBC One (2018)
Another series that deserves a spot on this list of the best TV shows set in the 19th century is BBC's The Long Song.
Based on Andrea Levy's 2010 historical novel by the same name, The Long Song takes place in Jamaica and follows July, a young, Black slave who works for Caroline Mortimer at her sugarcane plantation. Over the course of the three episodes of this miniseries, we see July's life change when the plantation's new overseer, Robert Goodwin, arrives at Amity and sweeps July off her feet by promising to improve all aspects of her life.
Vanity Fair (2018)
Our last show on this list is another based on a novel, this time of the 1848 book of the same name by William Makepeace Thackeray. Set both during and after the Napoleonic Wars, the show follows Becky Sharp and Amelia Sedley, two young girls who have formed a strong friendship despite their differences in personality and upbringing.
After attending school together, Becky goes to live with Amelia in upper-class London, where Becky uses her natural charm, wit, intelligence – and a little cynicism – to climb up the ladder of British society through seducing upperclass men.