When looking at different communities and cultures around the world (and even those within our own countries), it's always of utmost importance that their traditions are treated with respect.
This is especially crucial in forms of media like movies and TV shows because of the sheer volume of consumption, everything must be portrayed with accuracy and respect so that what people see on their screens is a proper representation of reality.
One example of a culture that we often see in the media is Native American culture.
Listed below are the best Native American TV shows and hopefully, they portray their rich and beautiful culture and people well!
Reservation Dogs, FX on Hulu (2021 – present)
We're starting off the list with Reservation Dogs, a series that you just know is a great representation of Native American culture because almost the entire production team and cast are composed of indigenous Native Americans!
The series follows Bear, Cheese, Elora, and Willie Jack: four teenagers who, following the loss of one of their close friends a year before the start of events in the series, decide to leave rural Oklahoma and head for California.
To do that, however, they need to face the troubles of their community – simultaneously committing and fighting crime to do so.
Dark Winds, AMC (2022 – present)
Tony Miller's mystery novel series featuring the characters of Joe Leaphorn and Jim Chee has been adapted into the psychological series Dark Winds, which is set to premiere its second season this 2023.
The series is set during the 1970s in the Southwest, and Leaphorn and Chee remain the central characters.
The two are Navajo police officers who work closely with Navajo police sergeant Bernadette Manuelito as they look into the murder of two Native American residents during a bank robbery.
The team fights against their town's demons while trying to fight off their own as well.
Tribal, Aboriginal Peoples Television Network (2020 – present)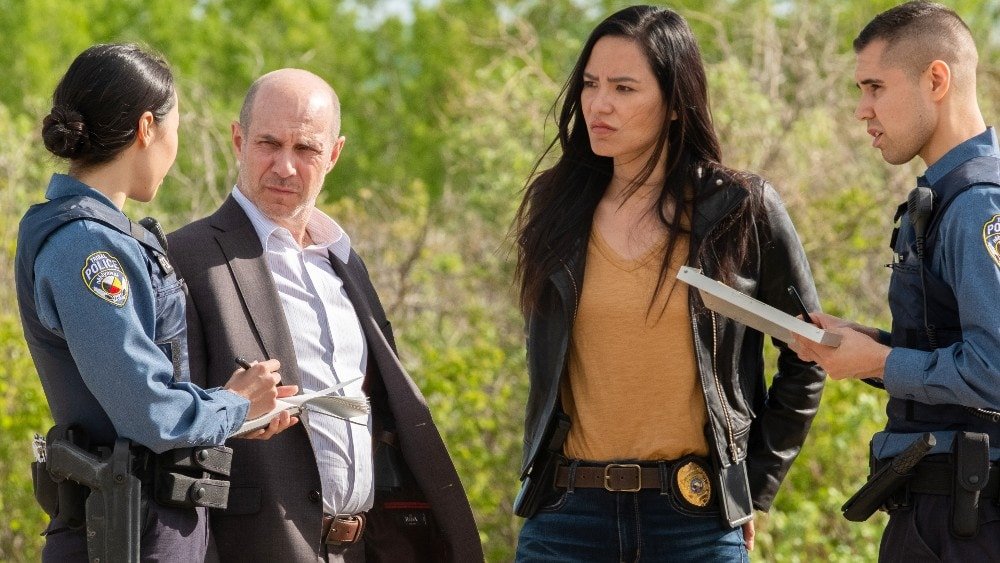 Tribal is a Canadian crime drama series that, at present, has aired two seasons and is currently under development for the third season!
At the start of the series, viewers learn that the Justice Department's Tribal Police Force chief is under suspension because of allegations of corruption, and his successor, Officer Sam Woodburn, has been appointed as interim Chief in his place.
Now at the helm of the new integrated police force, she is forced to work with a notoriously racist detective, Chuck Bukansky.
Despite their differences, they must work together to solve crimes in the Four Nations communities they oversee.
Broken Arrow, ABC (1956 – 1958)
We're going further back in time with Broken Arrow, ABC's western series that aired for two seasons back in the 1950s.
It's based on the 1947 novel by Elliot Arnold entitled Blood Brother, which focused on a cowboy and a Native American working together against the crimes and justices in the Wild West.
Tom Jeffords is tasked with delivering US mail safely across Apache territory and in the process, chooses to befriend Apache chief Cochise and his people, which was a welcome change from previous practices of just getting into gunfights!
Trickster, CBC (2020)
Trickster is a Canadian supernatural drama thriller that aired over just one season of six episodes, and it is adapted from the 2017 novel Son of a Trickster by Eden Robinson.
In the series, viewers meet Jared, an indigenous Haisla teen from Kitimat, British Columbia who, at too young an age, has to bear the responsibility of sustaining his family.
He does so through small-time drug deals in their neighborhood. However, one day he meets a stranger and his life changes as mysterious and magical things begin to unfold around him.
Diggstown, CBC (2019 – 2022)
Canadian network CBC brings another to the table with Diggstown, a legal drama that is known to be the first Canadian drama series to have a female black Canadian in the lead role!
Marcie Diggs is a corporate lawyer but after a devastating tragedy strikes her family, she begins to reconsider her priorities.
She moves to a legal aid office and begins to work with a team of varying characters who all just want one thing: to help their community and their clients find justice.
Among them is Doug Paul, an estranged member of the Mi'kmaq First Nations from Eskasoni Reserve.
Rutherford Falls, Peacock (2021 – 2022)
Rutherford Falls is a two-season sitcom from Peacock that tells the story of a struggle between loyalty to one's friends and loyalty to one's heritage.
Viewers will meet Nathan Rutherford, whose ancestor has a statue in their small town that is being moved from its place of prominence.
Nathan's best friend Raegan Wells is from the (fictional) Minishonka Nation and dreams of putting up a cultural center for her people.
However, she finds herself at a crossroads between this and her support for Nathan's cause as this specific ancestor was also known for attacking her people long ago.
Mohawk Girls, OMNI Television/ATP/Peacock (2014 – 2017)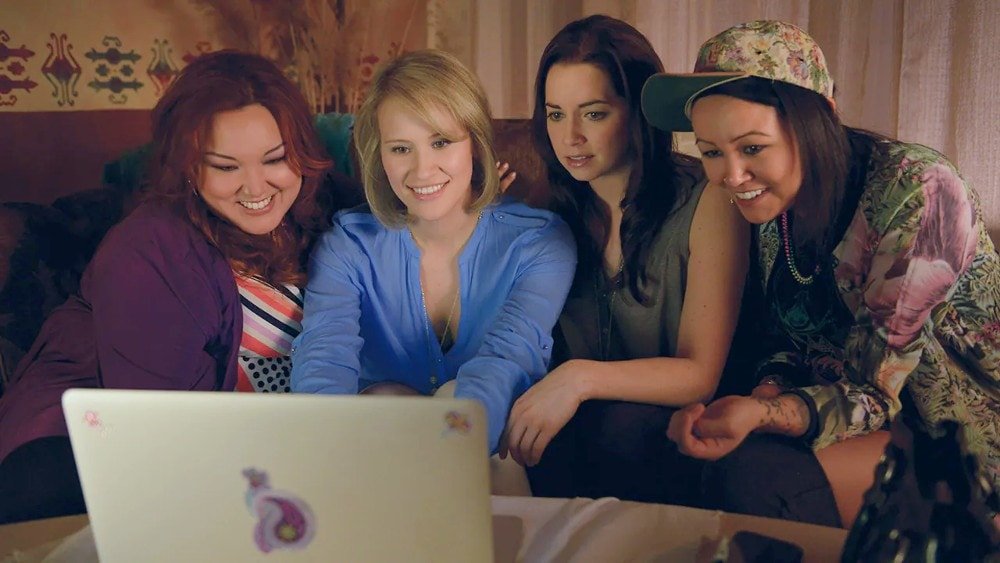 Where most other shows are based on books, Mohawk Girls is a comedy dramedy series created by Tracey Deer based on her 2005 documentary of the same name.
Deer herself describes it as "Sex and the City for the Native set", as it follows four twenty-something Native American women, Bailey, Zoe, Caitlin, and newcomer Anna, as they try to look for love.
However, living in the Kahnawake Mohawk Territory proves to have its setbacks for their love lives when everyone knows everyone and their tastes in men are as messy as it can get.
The Red Road, SundanceTV (2014 – 2015)
Based on events in real life, The Red Road is a two-season drama series that is only SundanceTV's second-ever scripted original series.
Over the 12 episodes, the show captures what happens when big corporations come into conflict with indigenous peoples (based on the Mahwah Ford plant dumping toxic wastes into the Ringwood Mines landfill which affected the Ramapough Lenape Nation).
Harold Jensen is the town sheriff who, amidst a cover-up involving his wife, butts heads with Phillip Kpous of the Ramapough Mountain people and causes a further divide between the town and tribe.
Into the West, TNT (2005)
Though Into the West has just six episodes, each episode of the miniseries spans about two hours and thus, provides a rich viewing experience.
The show runs from the 1820s to 1890 and details the American expansion from the narration of Loved By the Buffalo and Jacob Wheeler.
As events unfold (based on both real and fictional events and characters), viewers watch from the perspectives of a white American family and a Native American family as their lives cross paths over the span of almost 70 years of rich American history.
Frontier, Discovery Channel/Netflix (2016 – 2018)
The historical drama Frontier aired for three seasons and, like many others on this list, was a series based on real events.
This time, the series dramatizes the North American fur trade as it happened in colonial Canada sometime in the late 1700s to early 1800s.
The Rupert's Land territory was a monopoly in the business held by Hudson's Bay Company and it is this monopoly that the show's protagonist, Declan Harp, seeks to break.
Harp is a half-Irish, half-Cree outlaw seeking to overturn the company and profit from the fur trade himself.
Saints & Strangers, National Geographic Channel (2015)
The historical drama miniseries from National Geographic Channel Saints & Strangers may only be two episodes long but it's a good history lesson for those who want to know more about the voyage of the Mayflower.
The series is a dramatization of the voyage and its perils as it journeyed from England to America, the Pilgrims' first year and their struggles with the local climate and the conflicts with the tribes, and the first Thanksgiving in 1621 with the Pokanoket people.
It also delves into various groups that were crucial to this historical period.
Stumptown, ABC (2019 – 2020)
ABC's Stumptown follows former Marine Dex Parios, who now works as a private investigator to support herself and her troubled brother while battling her own PTSD demons from her time in Afghanistan.
This job is what's getting her out of a deep gambling debt, though she is also helped along by the local casino's owner and the mother of her late boyfriend who was killed while they were on duty, Sue Lynn Blackbird.
Dex also works for Sue Lynn on various cases involving her reservation.
Yellowstone, Paramount Network (2018 – present)
Yellowstone has cemented its place as a favorite in the western drama genre, and has become so loved by fans that it now sits at the head of an entire franchise of series (spin-off series include 1883, 1923 as well as three other shows that are in development)!
This parent series follows John Dutton and his family, who own the largest ranch in the country.
Much of the plot revolves around the struggles they experience in running the titular Yellowstone ranch, which is bordered on all sides by the Yellowstone National Park, a growing town and its developers, and the Broken Rock Indian Reservation.
Law of the Plainsman, NBC (1959 – 1960)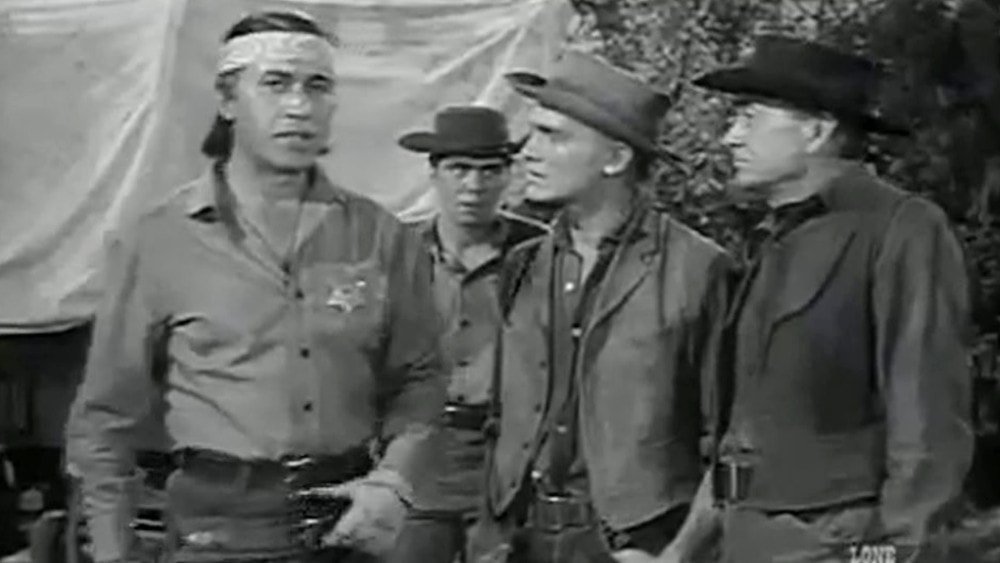 Law of the Plainsman featured a character who was first introduced in ABC's popular western series The Rifleman: Native American US Marshal Sam Buckhart.
NBC later developed a series surrounding Sam's character, a bold move that put an indigenous character in the lead role.
After saving the life of a US Cavalry officer, he bequeathed Sam funds to be used for his education.
After finishing school at Harvard University, Sam returned to his home in New Mexico to become a member of law enforcement.
Hawk, ABC (1966)
Although ABC's crime drama Hawk aired just 17 episodes, it has since been re-aired at least three times as a tribute to its lead actor, Burt Reynolds.
Reynolds played the eponymous police lieutenant John Hawk, a Native American of the Iroquois people who worked in New York City as a detective for the district attorney's office.
He and his partner, African American officer Dan Carter, worked on crimes of various natures while simultaneously facing the rampant discrimination and racism of the time.
BraveStarr, syndication (1987 – 1988)
BraveStarr is an animated series that mixes the Western and science fiction genres, and even ran reruns up until 2015!
The cartoon is set in a planetary system called New Texas, where much of the resources are exported except Kerium, which acts as their fuel source.
The titular Marshal BraveStarr is a Native American with superhuman powers inspired by their people's 'spirit animals' (like Eyes of a Hawk or Speed of a Puma), and he makes it his responsibility to maintain order in the land.
Yakari, France 3 (2005 – 2017)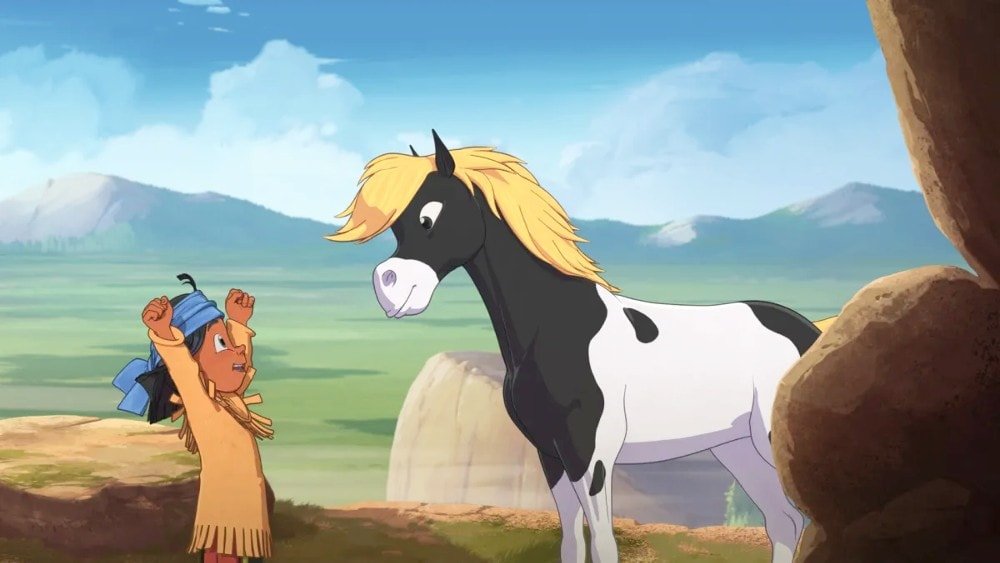 Another animated show is the French series Yakari, which was based on the Franco-Belgian comics of the same name and continued for a whopping 156 episodes!
The series centered on a young Sioux Native American boy named Yakari and the adventures he went on with his horse, Little Thunder.
Thanks to a gift bestowed upon him by his totem, the Great Eagle, Yakari is able to communicate with all animals.
This is the second adaptation of the comics, following the 1983 series of just 5-minute episodes.
Echo, Disney+ (coming in 2023)
The Marvel Cinematic Universe continues with Echo, an upcoming superhero crime drama on Disney+.
The titular heroine Echo, real name Maya Lopez, who is able to perfectly copy others' movements, was introduced in Hawkeye and returns for fans to follow her own pursuit of justice and peace.
She returns to her hometown in Oklahoma, where she learns to "come to terms with her past, reconnect with her Native American roots, and embrace her family and community."
Yellow Bird, Paramount+ (upcoming)
Pulitzer Prize finalist Yellow Bird: Oil, Murder and a Woman's Search for Justice in Indian Country by Sierra Crane Murdoch was a hot topic amongst networks until Paramount+ finally won the rights to develop it into a series.
The series will follow Lissa Yellowbird as she returns to her reservation in North Dakota and soon becomes obsessed with the disappearance of a young oil worker.
Her investigation exposes a murder and corruption conspiracy deeply entrenched in their community, and later seasons will feature her subsequent investigations into crimes against Indigenous women.