In a world where grief is often silent, TV shows can offer a compassionate look into loss that most of us won't readily share with the world. With each episode, these shows gently nudge us to explore the intricacies of our own grief, offering empathy, understanding, and perhaps, even a glimmer of hope amidst the darkness.
From laughter to tears, from love to loss, these shows can capture the full spectrum of these experiences. Here, we find solace, healing, and, sometimes, a profound connection to our own inner worlds.
So join us on a journey through some of the best TV shows about grief, where the delicate art of storytelling meets the raw, unfiltered truth of loss.
After Life, Netflix (2019 – 2022)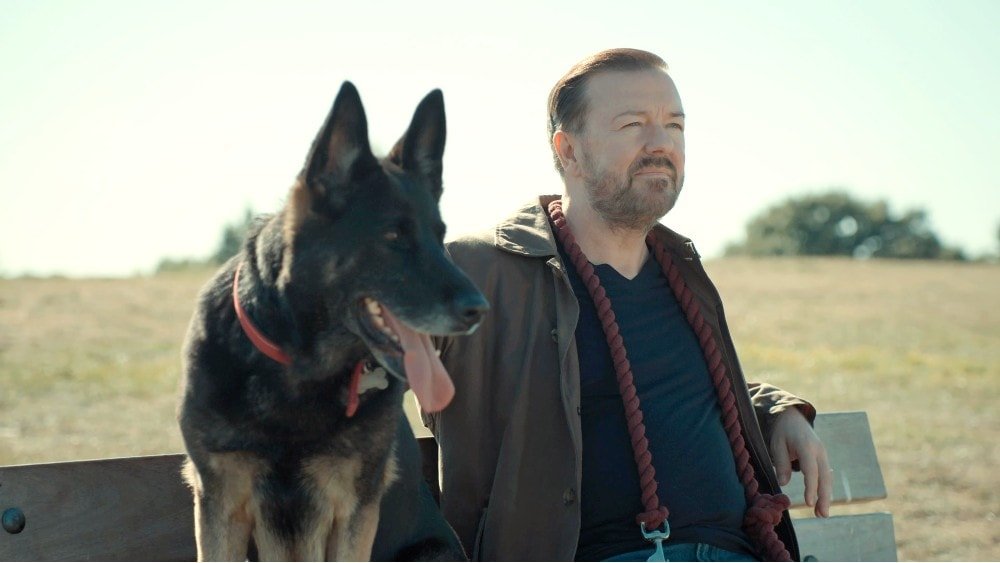 In this poignant show, we meet Tony, a recently widowed and deeply grieving journalist who contemplates suicide but instead chooses to live as a no-holds-barred, brutally honest, and emotionally unfiltered individual.
Tony navigates life in his small town, pushing boundaries with his humor and unapologetic bluntness. As he grapples with the profound loss of his wife, he finds solace in forging candid connections with the quirky residents of his community.
The show delves into the intricacies of coping with loss and learning to find joy in life again, reminding us that even in our darkest moments, there's the potential for growth, healing, and rediscovery of the beauty in life.
Sorry for Your Loss, Facebook Watch (2018 – 2019)
Sorry for Your Loss centers around Leigh Shaw as she copes with the sudden death of her husband. It follows her struggles with loss, identity, and the profound impact of grief on her relationships with family and friends.
The series masterfully explores the multifaceted nature of bereavement, portraying the rollercoaster of emotions that accompany it, from anger and sadness to moments of unexpected humor and connection.
The show skillfully weaves together a tapestry of family dynamics and secrets as we unearth the truth behind her husband's death. While Leigh tries to come to terms with her loss, she finds herself questioning her relationships, facing her demons, and ultimately seeking closure.
A Million Little Things, ABC (2018 – 2023)
Following the suicide of their friend Jon Dixon, a group of friends are brought closer as they begin to reevaluate their own lives.
As the plot unfolds, viewers are drawn into a web of secrets, heartaches, and personal struggles that each character grapples with. It's a gripping portrayal of the ripple effects of loss and how it can force us to confront our deepest fears and desires.
Amid heartbreak and hope, we are reminded to seize the moment and value friendship. This emotionally charged series takes us on a rollercoaster of emotions, offering a compelling exploration of life's complexities.
Northern Rescue, Netflix (2019)
Following his wife's tragic loss, search and rescue commander John West relocates with his three children to Turtle Island Bay.
Northern Rescue delves into themes of grief, resilience, and the enduring strength of family bonds within a tight-knit community. Each episode explores the West family's struggles as they rebuild their lives while embracing their new neighbors' warm and quirky personalities.
This series offers a refreshing take on family dynamics, personal growth, and life's surprises. With its captivating cinematography and relatable characters, it invites viewers on a heartwarming journey that balances tears and laughter.
Pivoting, Fox (2022)
Death has a way of making us rethink our lives, and in Pivoting, we meet three women who are brought together by the sudden death of a childhood friend. This event is a catalyst that convinces these ladies to, well, pivot their lives and make radical changes.
As they navigate the challenges of grief and newfound freedom, the series offers a fresh perspective on the ups and downs of personal growth and transformation.
Pivoting is a character-driven story that skillfully delves into the quirks and nuances of its diverse ensemble cast, showcasing their journeys as they navigate career shifts, romantic entanglements, and the pursuit of happiness.
Dead to Me, Netflix (2019 – 2022)
Dead to Me is a darkly comedic TV series that revolves around the unlikely friendship between two women, Jen Harding and Judy Hale, who meet at a grief support group.
Jen is a grieving widow seeking answers to her husband's hit-and-run death, while Judy is dealing with the aftermath of her own tragic loss. However, as their friendship deepens, it becomes clear that both women are harboring dark secrets that could shatter the fragile bond they've formed.
With its witty humor and gripping storytelling, Dead to Me is a must-watch for those who appreciate dark humor and intricate character dynamics.
Shrinking, Amazon Prime Video (2017)
Meet Jimmy Laird, a therapist grieving his wife Tia's death from a car accident. As he grapples with his sorrow, Jimmy becomes increasingly involved in his clients' lives, using unorthodox methods to expedite their desired changes. His interventions lead to profound consequences – both positive and negative.
The series thoughtfully explores the various facets of grief through therapy sessions, relationships, and ethical dilemmas. Jimmy's struggles to balance his grief, being a father to his daughter Alice, and professional obligations create a rich and emotionally charged storyline.
As the series unfolds, viewers are taken on a journey that delves deep into the complexities of mourning and how people seek solace and redemption in the face of loss.
Go On, NBC (2012 – 2013)
In Go On, we follow Ryan King, a sarcastic sports radio host who is struggling to cope with the recent loss of his wife in a car accident.
Ryan's employer mandates that he attend a support group, where he initially resists opening up about his pain. However, as he forms connections with the quirky and endearing group members, he begins to confront his grief and gradually rebuild his life.
Go On shows the transformative effect of friendship and humor as Ryan and his fellow group members forge meaningful bonds while helping each other navigate the challenging terrain of loss.
A Beginner's Guide to Grief, SBS (2022)
A Beginner's Guide to Grief is a heartfelt and humorous six-episode series following Harriet Wylde's journey through the five stages of grief – denial, anger, bargaining, depression, and acceptance – after losing both parents to cancer within a week.
Her unconventional support system includes her steadfast Aunty Barb and Christian Uncle Trev, each navigating grief in their own ways. The most refreshing relationship is with her foster sister, Daisy, a pyromaniac who offers a unique perspective.
Combining humor with poignant moments, the series includes a comically insightful self-help audio tape that reminds us that even in our darkest moments, there's room for laughter amid the complexities of grief.
WandaVision, Disney+ (2021)
Not even the MCU can escape grief, and in WandaVision, we are taking on a visual and cerebral journey through the process as Wanda uses her immense power to escape reality.
Set in a seemingly idyllic suburban town, each episode of the show emulates the style of sitcoms from the 1950s to the 2000s. However, beneath the laugh tracks and sitcom conventions lies a mystery that gradually unfolds. Characters begin to suspect that all is not as it seems, and soon, we understand that it is all a creation deeply rooted in Wanda's overwhelming grief over Vision's death.
WandaVision defies genre conventions, seamlessly blending humor, drama, and superhero action while delivering a powerful story of love and loss.
I Know This Much Is True, HBO (2020)
In I Know This Much is True, we meet twin brothers – Dominick and Thomas Birdsey, both played by Mark Ruffalo.
At its core, the series revolves around Dominick's quest for truth and redemption as he navigates the challenges of caring for his mentally ill brother, who suffers from paranoid schizophrenia. A tragic accident involving Thomas sets Dominic on a journey to uncover family secrets and confront the demons of their shared past.
The show is a profound exploration of grief, trauma, and the weight of family secrets. It delves into the characters' shared history, marked by tragedy and loss, and their efforts to come to terms with the past and find a path toward healing.
Fleabag, BBC Three (2016 – 2019)
Fleabag is a celebrated British TV series created by and starring Phoebe Waller-Bridge. This darkly comedic yet emotionally raw show follows the life of an unnamed and witty young woman known as Fleabag as she navigates the challenges of her life in London.
Central to the narrative is her strained relationships with her family, particularly her sister Claire and her stern stepmother.
Grief is a prominent theme, and throughout the series, she grapples with the death of her best friend, Boo, whose memory continues to haunt her. The loss of Boo plays a significant role in her life and serves as a source of guilt, sadness, and self-destructive behavior.
This Is Us, NBC (2016 – 2022)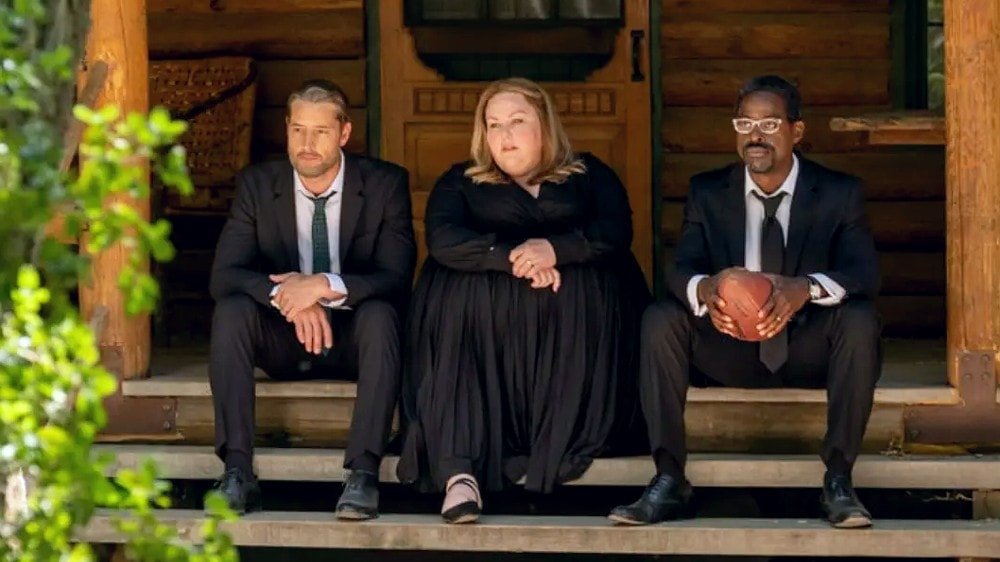 This compelling family drama intricately weaves grief throughout its narrative.
The show centers on the Pearson family, exploring how they navigate the profound impact of loss on their lives. Grief is a central element, primarily stemming from the death of Jack Pearson, the family's beloved patriarch. His passing reverberates across time, affecting his widow, Rebecca, and their three children, Kevin, Kate, and Randall, in profound ways.
This Is Us skillfully interlaces past and present timelines to highlight how grief echoes through generations, offering viewers a poignant and relatable portrayal of the complex nature of mourning.
Never Have I Ever, Netflix (2020 – 2023)
Never Have I Ever is a coming-of-age comedy-drama that follows the life of Devi, a first-generation Indian-American teenager, as she navigates the challenges of high school while coping with the recent loss of her father.
His passing has a profound impact on Devi and her family, leading to a complex mix of emotions, including sadness, anger, and confusion. Devi's grief sometimes fuels her impulsive behavior and drives her to seek attention and approval from her peers.
While the show is known for its humor and teen drama, it doesn't shy away from addressing the emotional challenges of loss, depicting how Devi and her family cope with their grief in their unique ways.
The Haunting of Hill House, Netflix (2018)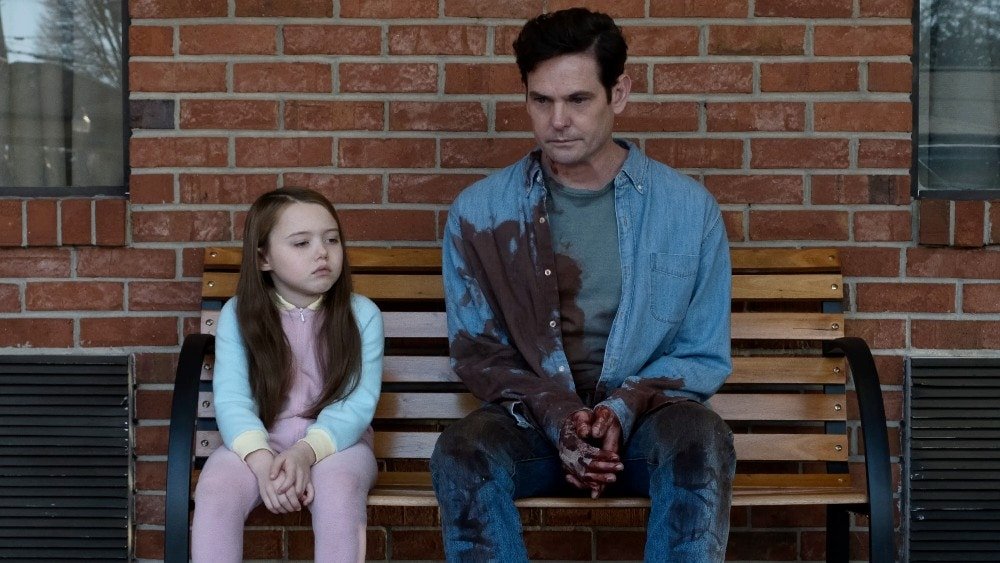 Meet the Crain family, who once lived in the ominous and haunted house. The family's move to the house was meant to be a dream home renovation project. However, they are forced to flee the house in the middle of the night, leaving their mother, Olivia, dead. They are left shattered, each member dealing with the trauma and grief in their own way.
The show moves between the present day and the past, showing how the children's experiences at Hill House continue to haunt them into adulthood.
The haunting is not only supernatural but also deeply psychological, reflecting the unresolved grief and trauma they carry from their time in the house. Not to mention, the show is a downright terrifying experience.
Life & Beth, Hulu (2022)
Life and Beth follows Beth, a successful wine distributor who unexpectedly loses her mother, Barbara. Beth's grief over her mother's death serves as a central emotional thread in the show.
This prompts her to reevaluate her life choices, leading her to confront past regrets and seek a deeper understanding of herself.
The series balances humor and heartfelt moments as Beth navigates her grief while attempting to rebuild her life, strengthen her connections with loved ones, and embark on a path of self-discovery.
Zoey's Extraordinary Playlist, NBC (2020 – 2021)
In a more bizarre format, we meet Zoey Clarke, a young woman who gains the ability to hear people's inner thoughts and emotions in the form of musical numbers.
One of the central elements of the series is Zoey's grief over the recent death of her father, Mitch, who suffered from a debilitating illness. The show explores the complexities of grieving and the ways it can strain relationships and reshape one's perspective on life.
Zoey's newfound ability to hear the unspoken emotions of those around her often leads to poignant musical moments that delve into the grief and sorrow of various characters. These musical sequences offer a unique and heartfelt way to portray the multifaceted nature of grief.
You & Me, ITVX (2023)
Then there is You & Me, which follows the intertwined stories of Ben, a young northerner facing a life-altering event, Emma, a successful theatre star concealing a hidden tragedy, and Jess, whose routine takes an unexpected turn as she's running to catch the bus.
Across three gripping episodes and dual timelines, the show unveils the pivotal tragedies that have shaped their lives.
Transitioning seamlessly between past and present, a serendipitous encounter brings these characters together, offering a second shot at love. Will they embrace the opportunity, or will the shadows of their past hinder the journey into a brighter future?
Six Feet Under, HBO (2001 – 2005)
Lastly, Six Feet Under is a critically acclaimed drama centered around the Fisher family, who run a funeral home in Los Angeles.
The show begins with the sudden death of Nathaniel Fisher Sr., the family's patriarch. This event sets the stage for the exploration of how each family member copes with grief and loss in their own way. The Fisher family's business, dealing with the deceased, provides a unique backdrop for delving into these themes.
Each episode opens with the death of a stranger, and these incidents often serve as a metaphor for the characters' experiences and emotions. The series skillfully portrays the grieving process through the lives of the Fisher family and their interactions with the deceased and their families.