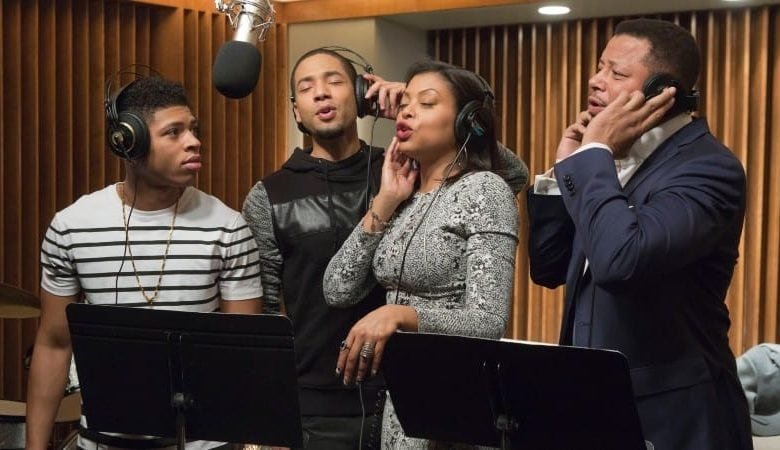 This article contains affiliate links. We may earn a small commission from qualifying purchases.
Where would the world be without music? We hear it everywhere – the bus, the elevator, ringing in our heads as we drift off to sleep. Music truly is the soul of the universe, and it's when music and TV combine that we're able to understand and truly appreciate its beauty.
Whether it's a TV show about hip hop, rock 'n' roll, pop, or classical, it never ceases to amaze me how well songs are able to tie into the drama, comedy, and overall life of a TV series. With that in mind, we've put together a list of the best TV shows about the music industry!
Empire, Fox (2015 – 2020)
Empire has lived up to its title in more ways than one. The show's premiere in 2015 was watched by almost 10 million viewers. Peaking at 17 million in the first season finale. And though the numbers have dwindled since then, the gripping storyline, ensemble cast, and amazing performances have secured this show a spot on this list of the best music industry TV shows.
Empire chronicles the life of the Lyon family after its patriarch, Lucious Lyon, is diagnosed as terminally ill. He's forced to decide who among his three sons to take over the family business. All while dealing with his ex-wife who also wants to take control of the business.
There's drama, music, and Taraji P. Henson – all of which come together in a seamless portrayal of the reality of the music industry.
Where to watch Empire:
Vinyl, HBO (2016)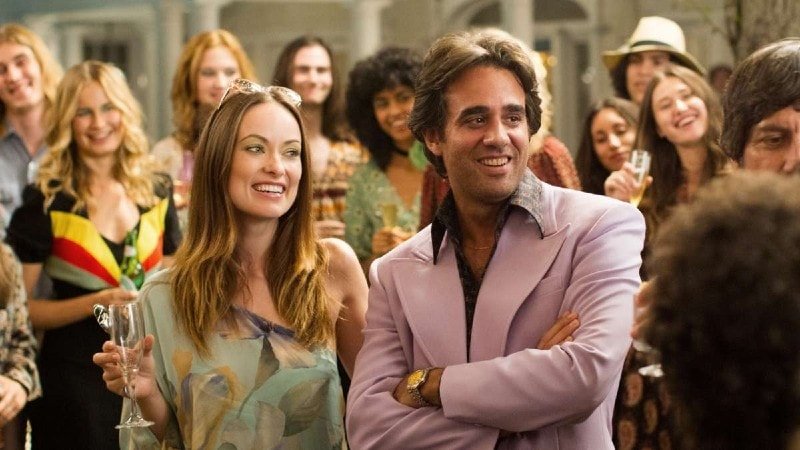 Sex, drugs, and rock 'n' roll – such was the New York City music scene in the 1960s. However, all of that changed in the following decade – the 1970s.
inyl shows its viewers the shift from rock to punk and disco through the eyes of Richie Finestra – a record executive desperately holding onto his recording company as it struggles to keep its head above the water.
HBO recruited the talents of Martin Scorsese, Mick Jagger, Rich Cohen, and Terence Winter in the hopes of garnering the same success that Winter brought with Boardwalk Empire and The Sopranos. But sadly the network decided to cancel the show after its first season.
Nevertheless, Vinyl is a fascinating view into the ever-changing landscape of the music industry in the latter part of the 20th century. And therefore a great addition to this best TV shows about the music industry list.
Where to watch Vinyl:
Nashville, ABC/CMT (2021 – 2018)
We all know Nashville to be a city with a vibrant music scene. So it only seems apt that a show following the lives of country music singers is set here.
Nashville shares the ups and downs of the lives of both aspiring and established music singers in a competitive arena full of talented artists. All going through the same struggles. Viewers were treated to a look in their favorite (fictitious) singers' lives as they juggled their public and private lives. Often showing that living in the limelight isn't always all it's cut out to be
Though it wrapped up its sixth and final season back in 2018, Nashville continues to be a favorite amongst country music and country music TV show fans. And we can also thank the show for boosting sister-duo Lennon and Maisy Stella into the musical limelight!
Where to watch Nashville:
Monarch, Fox (2022 – present)
Speaking of country music, there is a new entry into the country music drama genre with the brand new Fox drama Monarch that premieres on Fox on January 30th.
The country music dynasty series follows the Romans, America's first family of country music, as they try to protect her family's legacy.
But the family's success is based on a lie. So now Nicky, the eldest daughter and the heir to the crown, has to fight tooth and nail to keep their family's reign as country royalty.
Starring Oscar-winner Susan Sarandon and country music legend Trace Adkins as heads of the family, Monarch is a drama you won't want to miss!
Where to watch Monarch:
Star, Fox (2016 – 2019)
Fans of Star have yet to find the proper closure after the show was cancelled after only 3 seasons.
Thankfully, creator Lee Daniels has hinted at something lined up for the show in the future. Details are hazy at best, but he promises fans that they "ain't seen the last of Star".
Star mainly revolves around a talented teenager named Star, who escapes her past by banding with fellow aspiring female artists to form their own singing group. As they slowly start to chase their dreams, they're forced to face their pasts, battle through their personal relationships, and fight to stay relevant in the music scene.
Considering its previous crossover with the previously mentioned Fox show Empire, perhaps that's where we'll finally see the story come full circle. But while we wait for that to happen, make sure to binge the first three seasons of this awesome TV series about the music industry!
Where to watch Star:
Queens, ABC (2021 – present)
Another newer TV series that takes you behind the scenes of the music industry is ABC's Queens.
Named after the titular girl group, Queens tells the story of Brianna, Jill, Valeria and Naomi, four estranged in their 40s who reunite hoping to recapture their former fame.
In the 90s, the Nasty Bitches were hip-hop legends but since then their stardom has faded and most of them live relatively normal lives.
However, when a current superstar Lauren "Lil Muffin" Rice approach the group for a collaboration, they decide to mount a comeback. But do the ladies still have what it takes after spending more than two decades out of the limelight?
Where to watch Queens:
Roadies, Showtime (2016)
Roadies marks the first musical drama on this list that also injects a little bit of humor in its script. Though sadly, it only ran for one season.
Featuring a star-studded cast composed of Luke Wilson, Carla Gugino, Imogen Poots, and Colson Baker aka Machine Gun Kelly amongst many others, Roadies serves as an interesting take on individuals indirectly involved in the music industry. We're talking about tour and production managers, instrument technicians, lighting riggers, general roadies and yes, even the band member kid's nanny.
Ever wondered what it would be like to tour with a band? Roadies might just be the perfect show for you, then! Despite its singular season, knowing that superstar creative talent Cameron Crowe is behind it will make the repeated binge-watching worth it.
Where to watch Roadies:
Smash, NBC (2012 – 2013)
NBC's Smash is proof that just because a show runs for only a few seasons, that doesn't mean it wasn't any good.
With creative geniuses like playwright Theresa Rebeck and Steven Spielberg, it was bound to be a roaring success. And a success it was, being nominated for categories at the Golden Globes, Grammys, and the Emmys (among others). And winning the award for Outstanding Choreography for the latter.
The show followed a group of varying personalities creating new Broadway musicals. And, as seems to be the norm when pursuing a creative passion, chronicles the struggles they endure as they attempt to balance personal lives with the demands of a theater life.
Smash fans witnessed the curtains drop as the show came to a close after only two seasons. But it still makes for an amazing binge-watching experience. And is definitely worthy of being on this list of the best TV shows about the music industry.
Where to watch Smash:
Mozart in the Jungle, Amazon Prive Video (2014 – 2018)
Having just recently ended in 2018, Mozart in the Jungle is thankfully available for streaming on its original platform, Amazon Video.
What's beautiful about this four-season show is its theme of female composers and conductors. Which is something you just don't hear enough about. In fact, Mozart in the Jungle even features historical female composers like Nannerl Mozart and Fanny Mendelssohn. Not to mention Caroline Shaw appearing in the flesh!
Mozart in the Jungle is just enough of an adventure into the musical genre to be comfortable without drowning you in technicalities and jargon. Making it perfect for those of us with an elementary knowledge of classical music who still want to enjoy a good drama series.
Where to watch Mozart in the Jungle: