It wouldn't be out of the ordinary to immediately think of a religious setting when nuns are brought into a conversation – churches and convents, images of women dressed in the traditional nun's habit, constantly in prayer.
Even if you're not a particularly religious person yourself, that's the visual that would enter your mind because, well, that's what we see most often in TV shows and movies.
Nuns have made an abundance of appearances in the media we consume, and in a variety of characters, too. I mean, is there anyone who hasn't yet seen the Sister Act movies? Not to mention The Innocents, which narrates the atrocities committed against them during the Second World War (a difficult but necessary watch, in my opinion).
However, you might be surprised to learn that a huge chunk of movies with nuns at the forefront are in the horror and thriller genre! You've got The Conjuring, of course, where the nun is the main antagonist and which led to The Nun as its origin story. There's also Doubt, The Crucifixion, Agnes, and Veronica, where nuns are both on the bad and good side (though in a secondary role in the last film).
The point is, nuns can be seen in a multitude of roles through all the shows and films we watch!
In this list, we're going through the best TV shows about nuns, where we get to see them in action beyond what we would normally expect.
Best Scripted TV Shows about Nuns
Warrior Nun, Netflix (2020 – present)
We're starting off our list with a Netflix series that definitely takes the idea of nuns way beyond our imagination (if you couldn't immediately tell from the title alone).
Warrior Nun follows the story of Ava Silva, a 19-year-old quadriplegic orphan.
She wakes up one day at the morgue and gains more than just a new lease on life. No, she also has a mysterious artifact on her back that seems to be the reason she now also has supernatural powers!
Ava is now part of the Order of the Cruciform Sword, an ancient order of warrior nuns who are charged with protecting Earth from the demons that threaten it.
Call the Midwife, BBC One/PBS (2012 – present)
Pivoting to a show that portrays nuns in a slightly more traditional (not to mention realistic!) setting, Call the Midwife is based on the memoirs written by Jennifer Worth, a real-life nurse, and midwife who worked with an Anglican community of nuns to help the poor.
The premise of Call the Midwife is the same, following a midwife named Jenny Lee and the group of midwives she works with, along with the Sisters from the Anglican convent Nonnatus House, as they work to help the disadvantaged community in the East End of London beginning in the 1950s.
The series tackles many real-life medical and societal issues they faced during those times, too.
Black Narcissus, BBC One/FX (2020)
Black Narcissus is a three-part British serial that premiered on both BBC One in the UK and FX in the US. The series is based on a 1939 novel of the same name written by Rumer Godden.
Two decades after the Palace of Mopu in the Himalayas is left unoccupied when the Princess completes suicide, Sister Clodagh decides to set up a mission school at the Palace with the help of carefully selected nuns from her Anglican order in Darjeeling.
Setting up the school comes with its own challenges, especially when Sister Clodagh begins to develop feelings for Mr. Dean, the World War I veteran tasked with helping her.
The Flying Nun, ABC (1967 – 1970)
Yes, that title is exactly what you think it is – ABC's The Flying Nun does, indeed, follow the story of a nun who, well, flies!
Sister Bertrille is a new arrival at the Convento San Tanco in San Juan, Puerto Rico, where she hopes to find her calling after being arrested for participating in a protest.
Amongst the community of nuns that she becomes part of, Sister Bertrille is the one they rely on to set all their problems right – thanks to her uncanny ability to use her habit's cornette (aided by her mere 90-pound weight) to catch the wind and fly!
Brides of Christ, Australian Broadcasting Corporation (1991)
Viewers are taken to Sydney during the 1960s in Brides of Christ, a six-part miniseries from ABC (the Australian network, not the American one).
In this peek behind the walls of the convent school Santu Spiritu School for Girls we meet Sister Catherine, who has just joined the convent to be the school's English teacher and school newspaper adviser.
With the help of her friend Sister Paul, Sister Catherine provides guidance for her students not just in school but also in their personal lives, all while they adjust to the turbulent changes happening in the outside world.
Lambs of God, Foxtel (2019)
Though Lambs of God is only four episodes long, there certainly is a lot happening throughout.
Based on Marele Day's novel of the same name, Lambs of God follows Sisters Iphigenia, Margarita, and Carla, three eccentric Catholic nuns who are living peacefully on a remote island.
One day, a priest arrives to survey what he thought would be an abandoned church and informs the Sisters that their order and its facility will be shut down.
Desperation drives the Sisters to attack Father Ignatius and keep him prisoner on the island, doing whatever it takes to keep their convent running despite its seclusion.
Sanctuary, Rediffusion (1967 – 1968)
Sanctuary was a British primetime drama series from the late 1960s.
Set at a convent called The Mission, situated in a disadvantaged area of London, Sanctuary told the story of the nuns and those who struggled in the community.
Not only does the series narrate the daily lives of nuns but it also delves into the characters and stories of the individuals they strive to help deal with social conflicts and in some cases, find their way again.
These include a woman on the path to substance abuse, a disillusioned girl with disabilities, and a teenager dealing with the friction between London life and her immigrant family's values.
Body & Soul, ITV (1993)
Body & Soul was a six-episode drama miniseries that aired in 1993, though the premise may still be something that applies to the current times.
The series follows Sister Gabriel, who at 18 years old joined a convent that advocated strict discipline and separation from the outside world.
16 years later, she is forced to leave temporarily after her brother's death affects their family mill and the threat of bankruptcy looms.
While on the outside, Sister Gabriel struggles to maintain the balance between this life and the one she left at the convent, especially when one man who works at their mill catches her eye.
Sister Kate, NBC (1989 – 1990)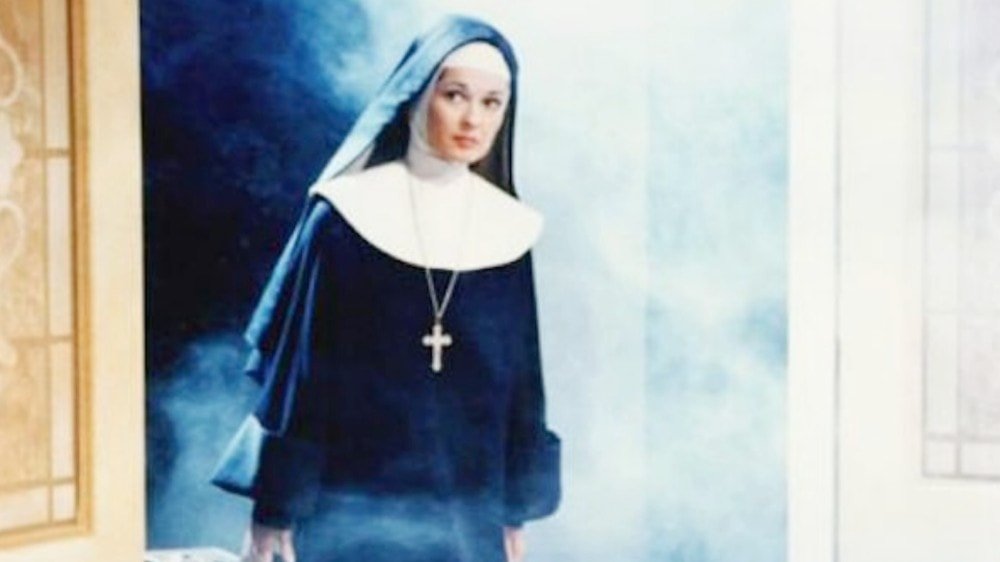 We take it back to the lighter side of things with NBC's Sister Kate, a one-season sitcom.
Upon meeting the eponymous Sister Kate in the first episode, she is transferred to Chicago and tasked with running an orphanage with seven children.
It may not seem like a big number, but these kids sure do keep her busy with their unruly schemes and misadventures!
Their plots have already succeeded in running off three priests, but Sister Kate has no trouble keeping up with their wits and even manages to secure some potential adoptions.
American Horror Story: Asylum, FX (2012 – 2013)
It's no secret that I will always sing praises about FX's stellar horror anthology series, American Horror Stories, even though some seasons are undoubtedly better than others.
Season 2, subtitled Asylum, is one of those seasons (and a personal favorite, too).
AHS: Asylum is set in a mental institution called Briarcliff Manor in the 1960s and follows the lives of the staff and patients who live there – all of whom have darkly fascinating backstories.
It's run by the stern Sister Jude, whose own past is the reason she became a nun in the first place.
Helping her run the asylum is Sister Mary Eunice, a naive young nun who becomes possessed by the Devil.
For Heaven's Sake, ARD (2002 – 2021)
For our first non-English series on the list we have For Heaven's Sake, or Um Himmels Willen in its original German title, which ran for 20 seasons and just wrapped up its last one in 2021.
Set in the fictional town of Kaltenthal in lower Bavaria, Germany, For Heaven's Sake follows the daily lives of the town's citizens.
In particular, the series focuses on the interactions between Kaltenthal's mayor, Wolfgang Wöller, and the head of the town cloister, Sister Hanna.
Mayor Wöller seeks to turn the castle that houses their convent into a bioenergy facility, but Sister Hanna and her fellow nuns will stop at nothing to protect it.
Wie gut, daß es Maria gibt, ZDF (1989 – 1990)
Wie gut, daß es Maria gibt is another German series of two seasons that had its original run through the early 1990s.
The titular (Dr. Sister) Maria Pfeiffer is a devout nun who has a kind heart and open arms for all.
Despite her deep reverence for her faith, her beliefs are also modern and often contradictory to the traditions of the Church, which causes the occasional tension with those around her.
On top of that, she enjoys her life as a nun but this is called into question when she falls in love and thinks about leaving her previous life behind.
Revelations, NBC (2005)
NBC's Revelations has a theme that we don't see often on TV: a fascinating mix of religion and science fiction.
This six-episode series is an apocalyptic drama and those raised in Catholicism might find the title familiar – it's the book in the Bible that talks about prophetic visions of the end of the world!
Given that, it's the basis for Revelations and follows Dr. Richard Massey, an astrophysicist, and Sister Josepha as their individual circumstances bring them together.
This leads them to hunt down a Satanist and his followers who are trying to trigger the Apocalypse, as well as the child fated to save them all.
Father Dowling Mysteries, NBC/ABC (1989 – 1991)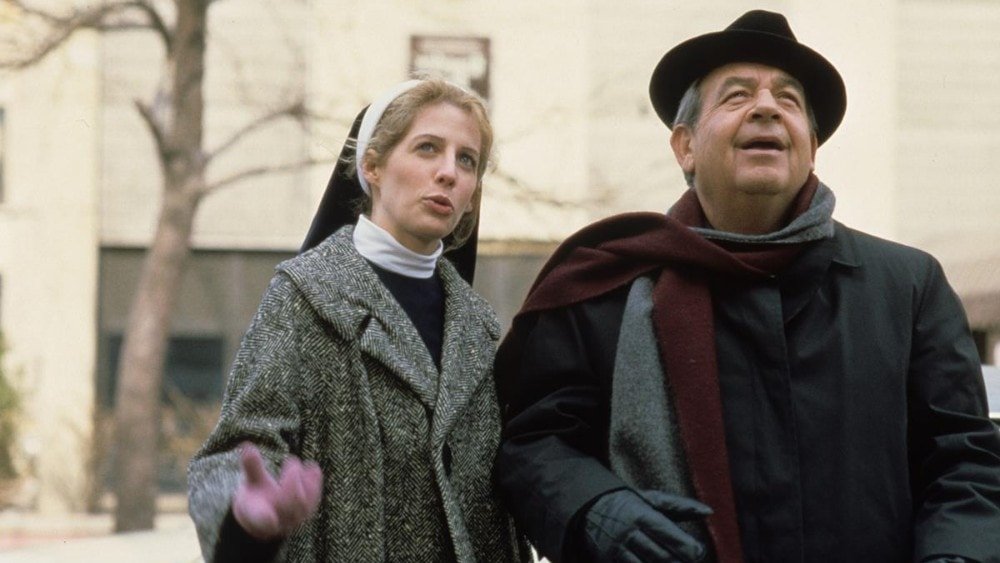 In another pleasantly surprising genre when talking about nuns, Father Dowling Mysteries is a crime drama with a slight hint of comedy.
The eponymous Father Dowling is a Catholic priest but, in an unofficial capacity at least, he also solves crimes in the fictional Parish of St. Michael's in Chicago!
Many of the crimes he stumbles upon are related to the mob and cover all sorts of mysteries including murder and abductions.
Father Dowling relies heavily on the help he gets from Sister Steve, a "streetwise" nun who knows the inner workings of the local community and provides the valuable legwork to solve their cases.
Best Reality TV Series About Nuns
As a bonus, we've included a few reality TV shows about nuns, too!
The Sisterhood: Becoming Nuns, Lifetime (2014)
The first is an American reality show titled The Sisterhood: Becoming Nuns, and follows five young women who are on the journey to discover whether they truly want to enter into the religious vocation.
Francesca, Christie, Claire, Eseni, and Stacey are from different walks of life and have spent their teens years already participating in various religious activities within their communities.
The Sisterhood documents their trips to three different convents to show the women working alongside the nuns of the community so that they can ascertain what ministry they are best suited towards – and if they truly want to make this commitment to be a bride of Christ.
Bad Habits, Holy Orders, Channel 5 (2017)
What happens when you take five self-confessed party girls and take them out of the city, take away their smartphones, tell them they can't swear and then have them live with nuns inside an East Anglian convent in Norfolk, England?
Channel 5's Bad Habits, Holy Orders sets out to find the answer to that!
Gabbi, Paige, Sarah, Rebecca, and Tyla all have modern-day jobs, most in the party and entertainment industry, but now must adjust to daily life alongside the women of religion in the Daughters of Divine Charity.