Organized crime – we all know, to a certain extent, what this means.
When we think of organized crime, we're likely to think of big criminal groups like street gangs, the mafia (Italian, Irish, Japanese, or what have you), mobs, and drug cartels. Whether it's within the local neighborhood or on an international scale, there's an abundance of criminal groups out there.
We may not have real-life, in-person experience (at least, I hope not!) with criminal organizations like these, but most of us have probably seen them in action in movies or TV shows. At the very least, we know enough about them to be afraid, to stay out of their way, and to never get involved.
When we get right down to it though, how much do we really know about how organized crime works? They may have a reputation, but it seems like a lot of their "success" relies on their being discreet. They use underground connections to enforce the system they have in place and maintain their reputation – and business. At least, we can assume as much from the media we consume about it.
If you're curious about organized crime and the different criminal organizations, you've come to the right place.
While we can't give any cold hard facts, we can – and we have – put together a list of TV shows about organized crime – all kinds of it. If we can't know the real ins and outs of criminal organizations, at least we have these (probably largely) fictionalized versions of them!
The Sopranos, HBO (1999 – 2007)
HBO's The Sopranos may not be just one of the greatest shows on this list, but one of the greatest of all time – as it is often hailed as, and with several prestigious accolades to back that up!
Set in both New Jersey and New York City, the show focuses on the Italian-American mafia operating in that jurisdiction and the man at the center of it all: Tony Soprano.
While The Sopranos does explore the external dynamics of what it's like to be a mob boss, it also dives into Tony's internal demons. These manifest in panic attacks as he struggles to balance his responsibilities to his family with those as the head of a criminal organization – something we come to learn more about in his therapy sessions throughout the series.
Where to watch The Sopranos:
Peaky Blinders, BBC Two/BBC One (2013 – present)
All fictional crime groups are likely to have some basis in reality, or at least have several points of similarity. That's exactly the case with the gang at the center of the hit series Peaky Blinders, which follows the Shelby crime family based in Birmingham, England.
Though loosely, the Shelby family is based on the real-life street gang from which the show takes its name, the Peaky Blinders, who controlled the robbery and illegal gambling underbelly of Birmingham.
In Peaky Blinders, the Shelbys and their criminal undertakings are set in the middle of the two major wars. Their rising influence and growing operations to international territories bring them to the attention of the Detective Chief Inspector, who has been sent to crack down on organized crime and clean up the city.
Where to watch Peaky Blinders:
Narcos, Netflix (2015 – 2017)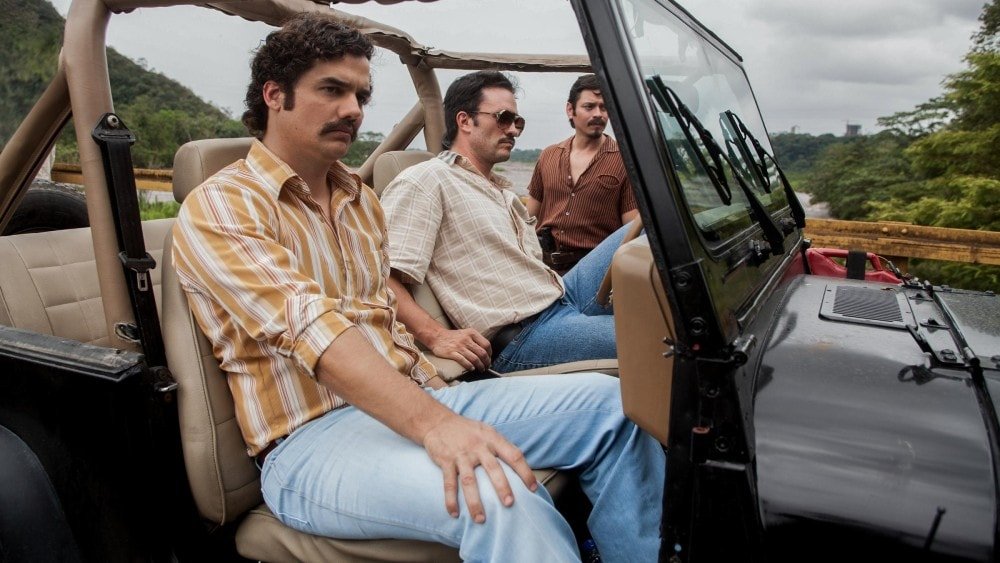 The Netflix original series Narcos is another with its basis in historical events and a very recognizable figure in the organized crime game: Pablo Escobar.
Escobar is known for having built his empire through the production and massive trafficking of cocaine from Colombia into the United States from the 1970s to the early 90s. Because of his wealth and influence, he was able to manipulate government and law enforcement agencies, allowing him to just further grow his business.
Narcos starts with his beginnings as a dealer of illegal goods and continues to chronicle his rise as a drug kingpin, all the way to his capture and eventual death.
The last season, its third, continues the narrative after his death with the DEA's pursuit of Escobar's then-rival cartel, the Cali Cartel.
Where to watch Narcos:
Narcos: Mexico, Netflix (2018 – present)
Narcos: Mexico was meant to be the fourth season of the parent series, but an executive decision was made to produce it as a separate series entirely.
Where Narcos outlined the rise of the Colombian drug trade, Narcos: Mexico did the same for, well, the Mexican drug trade. Much like the original series, Narcos: Mexico focuses on a real-life drug cartel: the Guadalajara Cartel.
Throughout the seasons (two so far, with a third on the way), viewers witness how the country's drug industry started with independent weed dealers before booming into the large business it became, shipping both marijuana and cocaine into the United States.
It also chronicles the pursuit of a DEA agent, and how the dangers of his job affect his personal and family life.
Where to watch Narcos: Mexico:
Boardwalk Empire, HBO (2010 – 2014)
HBO has a knack for churning out stellar, award-winning series, and Boardwalk Empire is one to add to that list.
Contrary to the shows we've covered so far that follow major organizations at their core, Boardwalk Empire focuses almost entirely on one man: Enoch "Nucky" Thompson (loosely based on the historical criminal figure Enoch L. Johnson).
Nucky Thompson, portrayed spectacularly by Steve Buscemi, was a political figure in Atlantic City, New Jersey during the Prohibition era. His rise in popularity and regular dealings with figures from the criminal underworld puts him at a prime spot to control everything that goes on within his jurisdiction.
However, that also means the federal government has got him constantly in their crosshairs.
Where to watch Boardwalk Empire:
Breaking Bad, AMC (2008 – 2013)
Ah, Breaking Bad. A story of how desperation can turn a regular man into a drug-dealing kingpin and completely turn his life around.
The show had received praise ever since its first season, but its popularity really shot through the roof when it became available internationally on Netflix. There's just something about an underdog anti-hero, I suppose.
Walter White, the main character of Breaking Bad, was a fairly mild-mannered high school chemistry teacher when he was diagnosed with terminal lung cancer. Out of desperation to pay for his medical bills and provide for his family, he partners up with a former student and began making small batches of methamphetamine.
Pretty soon, their meth "business" grew to huge proportions and Walter's life quickly derails into one of confrontation with drug cartels, mob bosses, gangs, and the DEA.
Where to watch Breaking Bad:
Mob City, TNT (2013)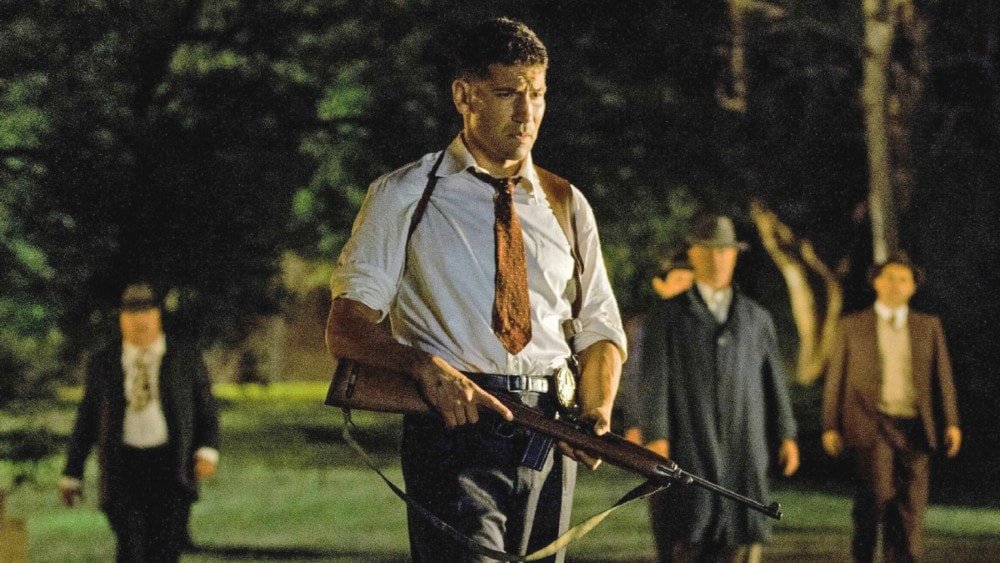 After the Second World War, cities began the painstaking process of rebuilding. In Los Angeles, there's an influx of new and old talent looking to start over. Underneath all the glitz and glamor, however, the dark criminal underbelly of the city was starting to grow, too.
TNT's Mob City is based on the novel L.A. Noir: The Struggle for the Soul of America's Most Seductive City by John Buntin, and chronicles this dark time in L.A.'s history.
With organized crime and the mafia on the rise, the LAPD and its chief William Parker are hellbent on cracking down on the ruthless criminals. When the LAPD itself is infiltrated by those they're trying to take down, though, this proves to be a more daunting task than predicted.
Where to watch Mob City:
Magic City, Starz (2012 – 2013)
We all know better than to make a deal with the mob. Some might even say you'd be better off making a deal with the devil himself. But desperate times call for desperate measures and the protagonist of the Starz period drama Magic City, Ike Evans, certainly was desperate.
It's the late 1950s in Miami, Florida, in the aftermath of the Cuban Revolution, and the Miramar Playa Hotel is the place to be. On the surface, Ike Evans is thriving as the hotel's owner, but he's hiding his own dark secrets.
Unbeknownst to his wife and three kids, Ike previously struck a deal with Miami's big-time Jewish mob boss, Ben Diamond, to finance his hotel and ensure its success. Now Ike wants out of the deal, but Diamond's got other plans up his sleeve.
Where to watch Magic City:
Sons of Anarchy, FX (2008 – 2014)
FX's Sons of Anarchy is a bit of a different one from the previous shows on the list; the group at the center isn't the type that'll pop into your head immediately despite their intimidating presence both in the United States and around the world.
The group is called the Sons of Anarchy Motorcycle Club Redwood Original, or SAMCRO, a gun-running vigilante motorcycle gang said to be a copy of the real-life Hells Angels (with some members even making appearances on the show!).
At its center is Jax Teller, VP and later president of SAMCRO, who now sits at the helm of the gang after his father passes. Determined to preserve his father's legacy, he struggles to balance his role as a leader with the relationships in his personal life.
Where to watch Sons of Anarchy:
Mayans M.C., FX (2018 – 2023)
Even after Sons of Anarchy ended its run on FX, the show had garnered a big enough following to warrant a spin-off. Thus came Mayans M.C., which takes place in the same fictional universe as its predecessor series and is set to premiere its fourth season in 2022.
Taking from its name, Mayans M.C. primarily follows the Mayans Motorcycle Club, which fans may remember as the Sons' enemies-turned-allies.
Now a little over two years later and set in Santo Padre, a fictional border town in California, the show focuses on EZ Reyes, a young Mexican member of the club who is on a path of retribution after his life was derailed by cartel violence.
Where to watch Mayans M.C.:
Snowfall, FX (2017 – present)
FX is on a roll with their hit shows on this list with Snowfall, a period crime drama revolving around the first crack cocaine epidemic in Los Angeles during the early 1980s.
By this point, we can probably assume that where there are drugs, there is a large-scale crime organization behind them. If not the cause for a drug epidemic, then it's certainly a contributing factor to its expansion.
Snowfall tells the story of several characters involved in the crack distribution and how their lives intersect with each other's. These include a Mexican luchador and cartel enforcer, a CIA operative covering up a colleague's drug-induced death, a crime boss' niece, and a young cocaine dealer from a drug-dealing family.
Where to watch Snowfall:
Warrior, Cinemax/HBO Max (2019 – present)
Based on an original concept from martial arts legend Bruce Lee, Warriors is an action-drama series produced by his daughter Shannon Lee and is Cinemax's last original program, causing it to move to HBO Max this year.
The show is set in the 1870s, primarily within San Francisco's Chinatown district, where the community is in the middle of violent disputes between rival organizations (called tongs) of which many are associated with the criminal world.
Not only are these tongs fighting against each other, but they must also contend with law enforcement and an external white working-class community that is still largely racist.
Amidst these conflicts is Ah Sahm, a martial arts prodigy and immigrant who is in search of his missing sister.
Where to watch Warrior:
Gangs of London, Sky Atlantic/AMC (2020 – present)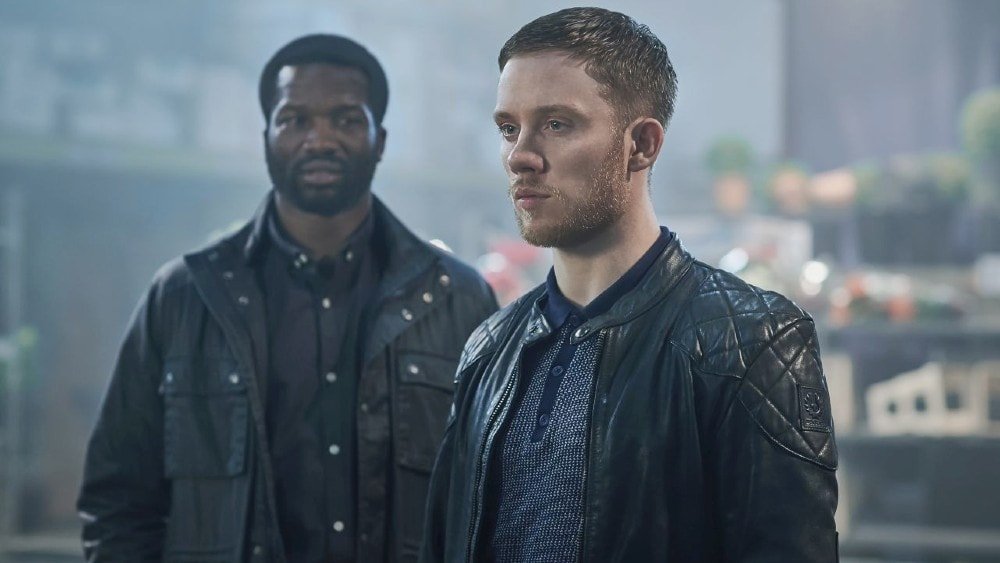 We're coming back to the present times with Sky Atlantic's Gangs of London, a British drama series that just recently hit the American airwaves through AMC with its second season.
Right off the bat, viewers will find themselves in the middle of international gang wars in London's bustling criminal underworld.
This dark world is in more disarray as usual following the mysterious murder of Finn Wallace, the head of one of the city's most powerful crime families.
In his stead comes his son Sean, who now needs to lead his family's empire against the Albanian, Kurdish, Welsh, Pakistani, and other criminal groups. He finds an ally within his own employ, but Elliot Finch has undercover secrets of his own.
Where to watch Gangs of London:
Godfather of Harlem, Epix (2019 – present)
A first on this list from cable network Epix, Godfather of Harlem is a crime drama that again borrows from actual events and notable figures in history. This time, however, we found ourselves in the streets of New York City during the 1960s.
Forest Whitaker (Black Panther, The Last King of Scotland) stars as Bumpy Johnson, a notorious crime boss and drug trafficker who ruled the streets of Harlem.
After a 10-year stint in prison, however, he returns to his neighborhood and finds that it's fallen apart and has been taken over by the Italian mob. In his battle against the Genovese crime family in order to regain control, he forms an alliance with Malcolm X.
Where to watch Godfather of Harlem:
Ozark, Netflix (2017 – 2022)
Jason Bateman (Arrested Development) has become a familiar face when it comes to comedic roles, so it's always a pleasant surprise to see him portray more serious characters.
In the Netflix original crime thriller Ozark, Bateman plays family man Marty Byrde, a self-employed financial advisor hiding a dark secret: he and his partner have been using their business to launder money for a Mexican drug cartel.
When things go awry with their operations and his family's lives are at stake, he offers to set up a bigger operation for them by the Lake of the Ozarks in Missouri. Promptly relocating his entire family, they soon cross paths with the local criminal families and even the Kansas City Mafia.
Where to watch Ozark:
Lilyhammer, Netflix/NRK1 (2012 – 2014)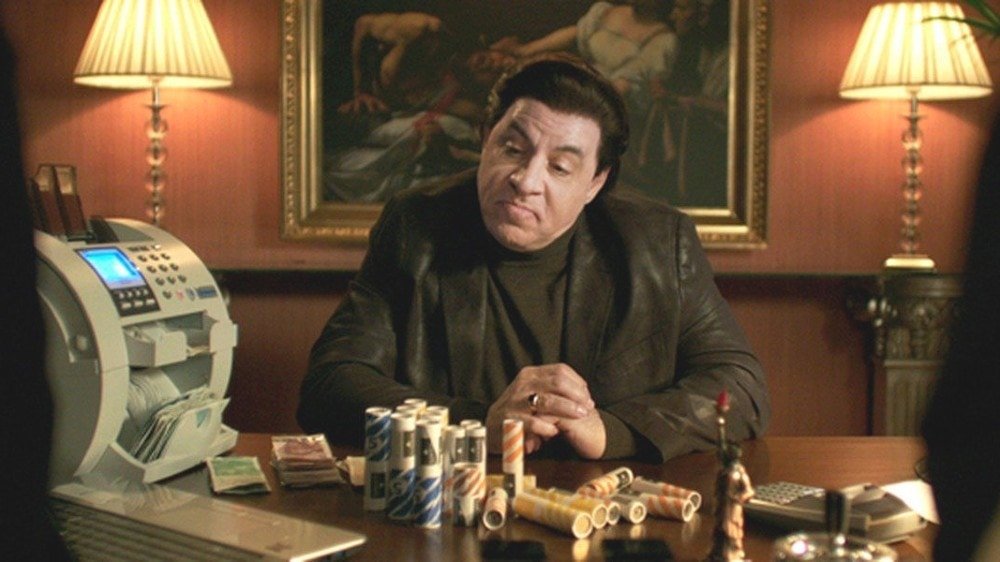 Lilyhammer is a Norwegian-American production set in present times, switching between its settings of New York City and Lillehammer, a beautiful town in Norway.
We follow the tale of Frank Tagliano, a former American mafia underboss based in New York City. He is placed in the Witness Protection Program after he testified against his boss and has requested to be relocated to Lillehammer. Once there, he assumes a brand new identity and attempts to start his life over.
However, a series of circumstances put Frank's new identity under scrutiny, and before long, his former boss's henchmen caught up to him, proving that one can never really run away from the mob.
Where to watch Lilyhammer:
Animal Kingdom, TNT (2016 – 2022)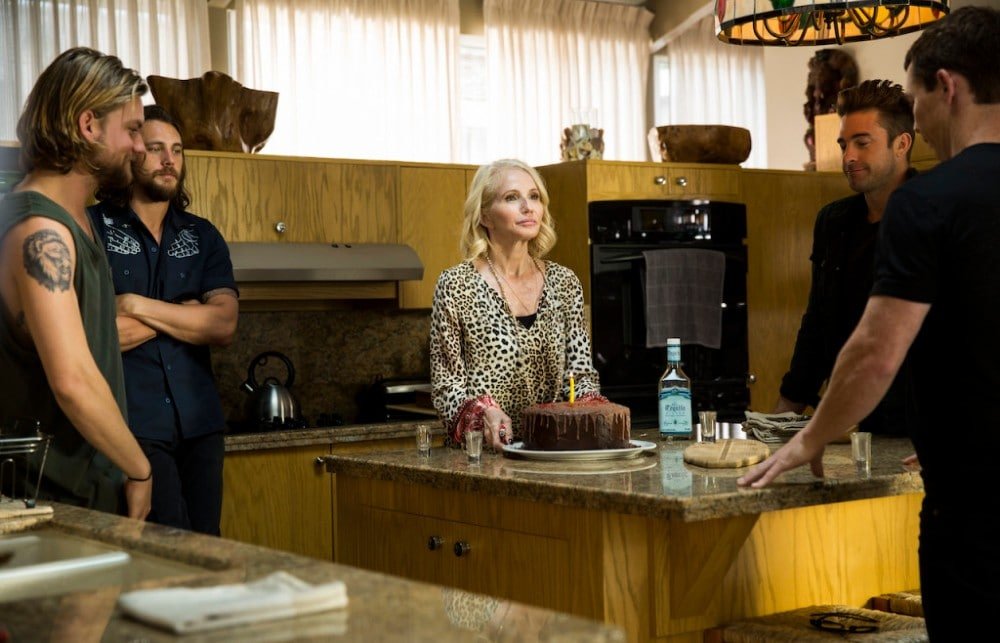 In a lot of cases, people end up living a life of crime because of circumstances outside of their control, like desperation to make money or to save the life of loved ones.
In the TNT drama series Animal Kingdom, the main character Joshua "J" Cody is brought into the criminal world after the death of his mother.
Left with no other kin, J has no choice but to move in with his late mother's twin brother, their other siblings, and his estranged grandmother (known as Smurf) who, outside of being the family matriarch, happens to also be the head of their criminal business.
Amidst their complicated family relationship, J finds a place for himself in their ranks and slowly aims to take Smurf's empire.
Where to watch Animal Kingdom:
The Deuce, HBO (2017 – 2019)
Finally, we're heading back to New York City with HBO's The Deuce, which takes us on a journey not just through the slowly worsening drug epidemic throughout the city but also through the rise of the pornography industry in mainstream society.
The Deuce primarily follows twins Vincent and Frankie Martino, who work as fronts for the mafia in controlling the sex industry around Times Square. They meet Candy Merrell, an ambitious sex worker whose smarts and ambition take her off the streets and into a larger role in the porn industry.
Throughout the series, both Candy and the Martino brothers come at odds with law enforcement as we witness the rise of what is now a billion-dollar industry.
Where to watch The Deuce: