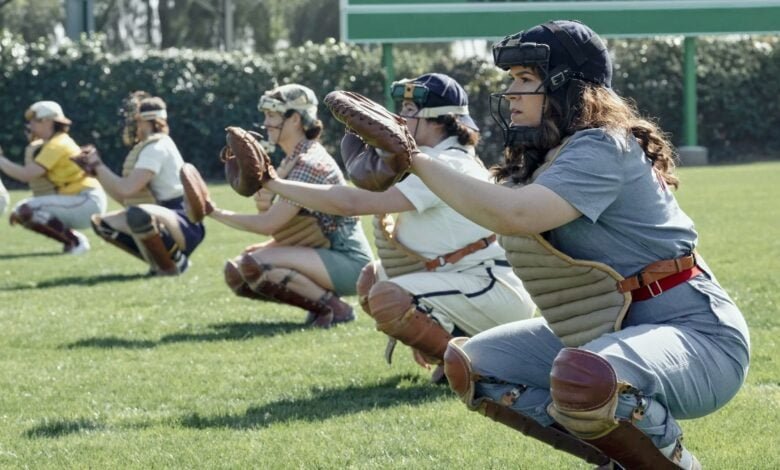 No matter the field or industry, it's high time to admit that women are a force to be reckoned with.
While there are still long strides to go before society fully views men and women as equals on the playing field, long gone are the days when women were really seen as "inferior" and let's face it: the world has been a much better place since women began rising in previously male-dominated spaces.
One of these said spaces is the field of sports.
Slowly but surely, the female counterparts of many sports – and their corresponding tournaments – have been gaining popularity. Now, female athletes are just as much of a household name!
Given that, we've put together a list of TV shows that put female athletes at the front and center, just to show our admiration.
Pitch, Fox (2016)
As you might've guessed from the title, Fox's drama series Pitch takes place within the world of baseball; more specifically, in Major League Baseball.
Pitch follows the story of Ginny Baker, a rookie but talented pitcher who is known for her screwball pitch.
She rises to fame when she's called up by the San Diego Padres and becomes the first woman to play in the MLB – but it doesn't come with obstacles as some of her teammates disagree with seeing a woman out on the mound.
Luckily, there are also those who support her along the way.
A League of Their Own, Amazon Prime Video (2022)

80s babies might be familiar with this title, as the 1992 movie of the same name remains iconic and inspirational to female athletes to this day.
A League of Their Own is a television adaptation of said film, albeit with new characters and a new storyline as well!
Set in 1943, the comedy-drama tells of the beginnings of the Rockford Peaches, the real-life women's professional baseball team that played until 1954 in the All-American Girls Professional Baseball League.
Even embroiled in the Second World War, the women persevere as they play and travel throughout the country.
Spinning Out, Netflix (2020)
Competing professionally can be both a rewarding and taxing experience, and this is something viewers witness in Netflix's Spinning Out.
The show's main character is Katarina Baker, a young figure skater who is on her way to the top when she suffers from a disastrous fall.
She thought her career was over, but she has a chance to continue as a pairs skater – albeit with a partner notorious for being a difficult bad boy.
As they strive to achieve their Olympic dream, Kat also fights to keep her and her family's struggles with mental health a secret.
GLOW, Netflix (2017 – 2019)
Set in the 1980s, Netflix's GLOW borrows from real-life events in the women's wrestling world of that decade.
More specifically, it showcases the (fictionalized version of) women and the gimmicks of the Gorgeous Ladies of Wrestling (also known as, of course, GLOW), a women's professional wrestling circuit.
Ruth Wilder is an aspiring actress who's struggling to get casted until she auditions for GLOW alongside other ambitious actresses.
Among these colleagues is her former best friend, and their relationship always threatens to either make or break their promotions.
Make It or Break It, ABC Family (2009 – 2012)
Still keeping it on the track of making it to the Olympics is Make It or Break It, an ABC Family original.
In the series, we meet a group of elite-level gymnasts who are training for the 2012 Summer Olympics: Kaylie, Lauren, Payson, and newcomer Emily.
They're immediately met with internal conflict as Emily struggles to fit in amongst the other girls, who see her as competition.
On top of that, their coach unexpectedly leaves their team for a rival gym, forcing the girls to work together for their shared journey to the Olympics.
Playing the Field, BBC One (1998 – 2002)
We're heading across the pond with BBC One's Playing the Field, a British sports drama series that ran for 5 seasons.
It was inspired by a novel from sports and history author Pete Davies entitled I Lost My Heart To The Belles, which speaks of the real-life football club, the Doncaster Belles.
Instead, Playing the Field tells the story of the fictional Castlefield Blues, a women's football team from South Yorkshire.
Throughout the seasons, we witness the obstacles they encounter on the field in a male-dominated sport, as well as the players' personal lives off the field.
The Kicks, Amazon Prime Video (2015 – 2016)
In the real-life world of American soccer, Alex Morgan is a household name.
Adding to her stellar soccer career is her work as an author and creator of The Kicks, a teen sitcom based on her series of books.
The series follows twelve-year-old Devin Burke, star and soon-to-be captain of her soccer team in Connecticut.
However, her family is forced to move out to California mid-school year, and she's shocked to discover that her new team is on a major losing streak.
Thus, she steps up to rally the team and bring them back on track to recovery.
All American: Homecoming, The CW (2022 – present)
All American: Homecoming is the first show on our list that focuses on not just one sport, but two: tennis and baseball.
However, in the interest of following the female athlete protagonist, we're focusing on Simone Hicks' storyline as it departs from the parent series, All American, which was all about American football.
In Homecoming, Simon has left her boyfriend Jordan in LA to attend a historically black college in Atlanta called Bringston University.
Her move is spurred by her desire to finally pursue her dream of becoming a professional tennis player.
Long Slow Exhale, Spectrum Originals/BET (2022)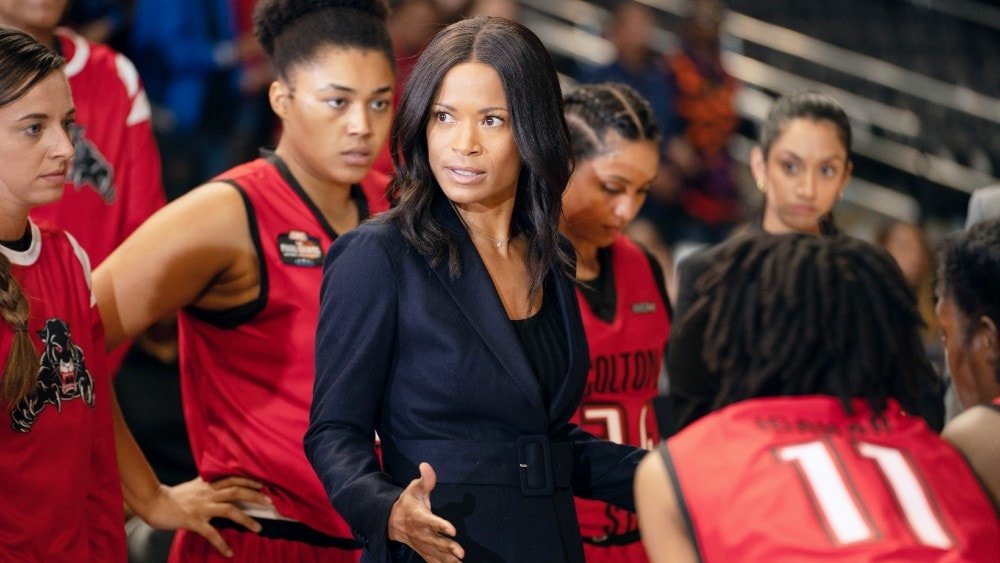 Long Slow Exhale is one of the newer shows on the list but sadly, it was also just recently canceled after only one season.
J.C. Abernathy is the head coach of a women's championship basketball team who becomes part of a controversial sexual abuse scandal that could end her career.
In her pursuit for the truth, she uncovers many secrets that force her to make decisions that will affect not only herself but also the team that has come to rely heavily on her.
Big Shot, Disney+ (2021 – present)
David E. Kelley already has a diverse portfolio of TV shows under his belt, and he recently added the sports drama Big Shot to the list.
The series follows the adventure of Marvyn Korn, a basketball coach at the University of Wisconsin whose unpredictable temper eventually gets him fired.
That leads to him relocating to California, where he becomes the coach of the basketball team at an elite all-girls high school named Westbrook High.
It's not easy, but he becomes quite a beacon of guidance for the young girls.
Beyond the Break, The N (2006 – 2009)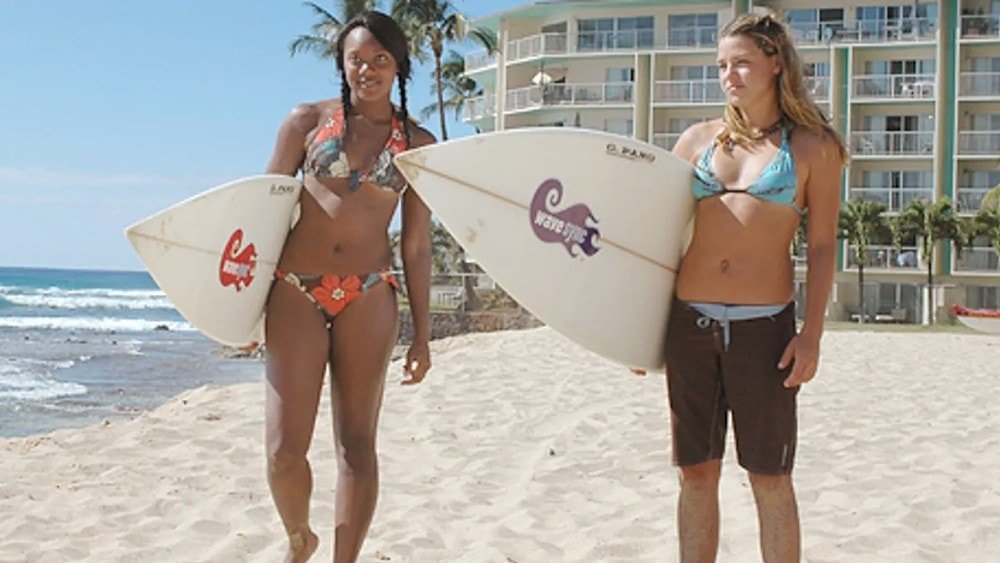 Beyond the Break unfolds in the sunny Aloha State, so you know what that means: clearly we're going to be talking about surfing!
The drama series follows four young women: Birdie, Dawn, Kai, and Lacey as they journey towards the world of professional surfing.
They're helped along by their instructor Justin, but they must also learn to overcome their differences if they want to be stars on the waves.
On top of that, a romantic rivalry between the girls threatens to get in the way.
Dare Me, USA Network (2019 – 2020)
Yes, cheerleading is absolutely a sport!
USA Network's Dare Me is based on Meg Abbott's 2012 novel of the same name and takes its viewers into the fiercely competitive world of high school cheerleading.
When competitions draw near, team dynamics and friendships are constantly challenged, and the cheerleaders at Sutton Grove High School are no different.
When a new coach arrives in town, longtime best friends Addy and Beth find their friendship thrown into a whirlpool as both girls go to all ends to get ahead.
Wildfire, ABC Family (2005 – 2008)
Wildfire follows Kris Furillo, a troubled young woman who has just finished serving her time at a teen detention center.
She's given the chance to turn her life around when her natural skill with horses is noticed by a local trainer, and he hooks her up with a job on a family-run ranch called Raintree.
Under the guidance and support of the Ritter family, who are themselves struggling with personal and financial issues, Kris flourishes and gets herself – and the Ritters – back in the world of horseracing.
The Hockey Girls, TV3 (2019)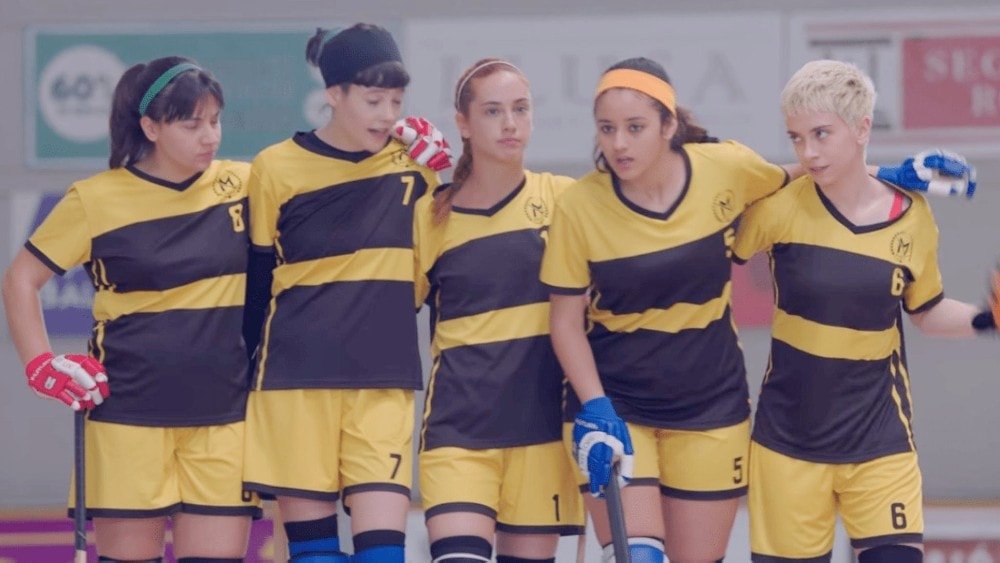 The first foreign series on our list hails from Spain and is in Catalan.
The Hockey Girls was initially a final project submitted by four talented Audiovisual Communications students from Universitat Pompeu Fabra!
It gained interest from producers and was thus fully produced into a TV series.
The Hockey Girls chronicles the journey of the Club Pati Minerva women's hockey team, whose team members – all of whom are in high school – come together to save their team from being removed entirely.
Sweet Combat, Hunan TV (2018)
Sweet Combat is a Mandarin-language teen sports drama based on the Korean webtoon Girls of the Wild's.
It follows some students of Zheng Ze University, an elite sports school known for being generous with scholarships.
Ming Tian is a new student there alongside Fang Yu, the heir of a large company.
However, she forgoes her family's wishes to take over the business to pursue her love for sports.
She becomes Ming Tian's martial arts trainer, and the pair end up building a close relationship in the process.
The Whirlwind Girl, Hunan TV (2015)
Another Chinese teen sports rom-com is The Whirlwind Girl, which was based on Ming Xiaoxi's novel of the same name.
Like Sweet Combat, The Whirlwind Girl focuses on martial arts, and one young girl's pursuit to become a professional in Yuanwudao (a martial art similar to Taekwondo).
After Baicao's parents die in a fire, she's raised by former world champion Qu Xiangnan.
He trains and helps her on her journey, and she repays him by bringing fame and glory back to his name.
Birdie Buddy, tvN (2011)
We're moving to South Korea first with Birdie Buddy, a romantic comedy series based on the comic book series of the same name that centers on the world of golf!
At its center are two girls from vastly different backgrounds: Mi-soo, who comes from a poor family and grew to love golf through watching her mother work as a caddie; and Hae-ryung, from a well-off family that groomed her to become an elite golfer since she was young.
Both women find themselves under the tutelage of former pro-golfer John Lee, who promises to train them both to become the queens of golf.
Weightlifting Fairy Kim Bok-joo, MBC TV (2016 – 2017)
South Korean coming-of-age sports drama Weightlifting Fairy Kim Bok-joo is based on the life of Jang Mi-ran, Olympic gold medalist in weightlifting.
The titular character of Kim Bok-joo is a college athlete chasing her dreams of becoming a professional weightlifter.
She crosses paths again with an old childhood friend, Jung Jae-yi, now a swimmer at the same college, and falls in love with his adoptive older brother.
The series tells a story of life and experiencing love for the first time.
Lanky Girls (Dyldy), CTC (2019 – 2022)
The plotline of the Russian sports drama Dyldy (also known as Lanky Girls in English) is somewhat similar to the previously mentioned Big Shot, as it puts the spotlight on the male coach of a men's volleyball team.
Mikhail Kovalev may be successful, but he's got an explosive temper and he rotates his girlfriends as often as he does his team players.
He's fired for his behavior and his only chance at redemption comes at the hands of his mother: a famous volleyball player and coach of the woman who fired him.
Her condition? To learn to respect women by making champions out of a women's volleyball team back in his hometown.
Hogu's Love, tvN (2015)
Hogu's Love is another South Korean rom-com following a dynamic we all know and love: one pining over the other, but always with a happy ending, of course.
The protagonist is Kang Ho-gu, the token nice guy who always gets taken advantage of by women because he's such a nice guy.
At his high school reunion, he meets his old crush again: Do Do-hee, who is now an Asian Games silver medalist and member of the Korean national swimming team.
He jumps at the chance to spend time with her again, not knowing that she's hiding a big secret.