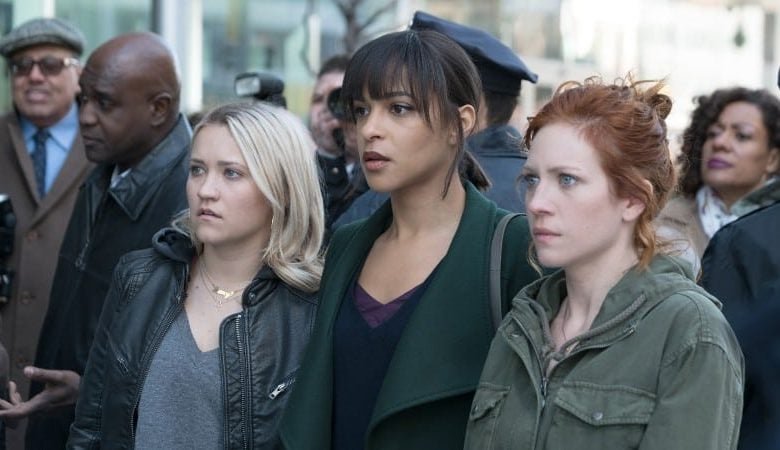 We've all got a little family drama in our lives, but I guarantee you that it's not even half of the drama in Fox's new series, Almost Family.
Almost Family is based on an Australian TV series entitled Sisters that screened locally on Network Ten back in 2017 and debuted as a Netflix Original Series in September 2018. It ran for only one season, so fans are hoping that the American remake will flesh out the story a little bit more.
In mid-October 2018, Fox announced that they have given the go signal for a pilot production of the remake. Back then, the show was still slated to be titled Sisters. 6 months later, in May 2019, Fox announced that they have ordered the show to series and a few days later, they revealed a change in title: Not Just Me. That title would change yet again a month later and is now Almost Family.
The trailer got released a few days after the order-to-series announcement, right after it was announced that the show will premiere in the 2019 fall season, October 2, to be exact. And air on Wednesdays at 9/8 central on Fox.
Who's behind this new show?
The pilot was written by Annie Weisman (Desperate Housewives) and directed by Leslye Headland (Russian Doll). Weisman and Headland are also set to executive produce the show alongside Jason Katims (Roswell, Friday Night Lights), Jeni Mulein, Imogen Banks, and Sharon Levy. Supporting the show are production companies Fox Entertainment and Universal Television.
So what family drama are we going to witness on Almost Family?
Well, it's probably something you've never heard of before – or even thought could happen! Fox describes the show as "…the story of an unusual family formed through extreme odds". And that's quite the apt description.
Science has introduced so many conveniences and solutions to modern problems, including difficulty with pregnancy. Each generation comes with more and more IVF-bred children and while that's not a bad thing, Almost Family taps into the complications that this brings – albeit, yes, definitely extreme.
Almost Family centers on Julia Bechley, who grew up as an only child. Her father, Leon Bechley, is a prize-winning doctor known as a pioneer in fertility medicine. However, her world is suddenly thrown into an uproar when it's revealed that her father used his own sperm in his fertility treatments – in effect, conceiving upwards of a hundred children.
In the aftermath, Julia discovers she has two new sisters: her former best friend Edie and a former Olympic athlete Roxy. So, the series follows the lives of the new sisters as they are thrown into a new reality that each must learn to navigate in their own way.
Who's starring in the show?
Brittany Snow (Pitch Perfect, John Tucker Must Die) will play Julia Bechley. While her father, Leon, will be portrayed by Academy Award winner Timothy Hutton (Leverage, Ordinary People).
Julia's new sisters have been announced as Emily Osment (Young & Hungry, The Kominsky Method) and Megalyn Echikunwoke (Vixen, The 4400). Osment will play the ex-Olympic athlete Roxy Doyle. While Echikunwoke will star as Julia's former best friend Edie Palmer.
Mo McRae, Mustafa Elzein, and Victoria Cartagena will also star in supporting roles.
Will their family just keep getting bigger and bigger? How will they learn to navigate their untraditional bond as sisters? Find out this October, on Fox.