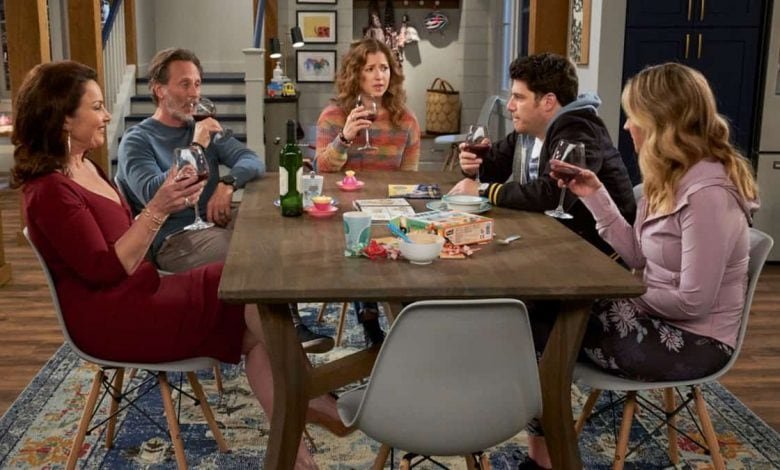 NBC has picked up yet another comedy series for their 2019-2020 television season, joining the likes of already-canceled Sunnyside and Perfect Harmony. Not to mention their current programs like Brooklyn Nine-Nine and The Good Place.
Their newest sitcom, Indebted, first received its pilot order commitment in January 2019. Back then, it was still titled Uninsured. But this was quickly changed to Indebted upon receiving the green light for its series order in May. Not long after, NBC announced that the show will be premiering on February 6, 2020.
Who's in charge?
The pilot episode was written by Dan Levy (The Goldbergs) who is also the show's creator. Levy will also be serving as executive producer alongside Doug Robinson (The Goldbergs), Alison Greenspan (The Sisterhood of the Travelling Pants), and Andy Ackerman (Seinfeld). NBC also credits Ackerman as a director for the show.
With the individual geniuses above, the production studios involved with this half-hour comedy are Sony Pictures Television, Screaming Elliot Productions, and Doug Robinson Productions.
What's the story?
In Indebted, we follow the story of a young(ish) couple, Dave and Rebecca. After the initial years of parenting that consisted of sleepless nights, milk bottles, changing diapers, and chasing after the kid, they're ready to restart their relationship and "reclaim their lives", so to speak.
Unfortunately for them, life got in the way. And by life, we mean Linda and Stew, Dave's parents! They show up at Dave's door unannounced, unexpected, and without a dollar to their name. Dave is then forced to welcome his parents into his home, which opens up a whole different can of worms.
https://www.youtube.com/watch?v=N5RTxscE9OI
There's no escaping the generational gap that we all experience when it comes to our parents. In an unexpected turn of boomerang parents, Indebted shines a humorous light on the changes in parenting, home keeping, and general life-living that occur between two generations.
Who will we see on Indebted?
Casting announcements began in February 2019 with Adam Pally and Abby Elliot being cast in the pilot's leading roles of Dave and Rebecca, respectively. Dave is a good-hearted man who's always excited about something. While Rebecca is a supermom who's longing for order in her ever-so-chaotic household.
Pally has had lead roles in ABC's comedy series Happy Endings, as well as throughout the second and third seasons of The Mindy Project. However, Pally is even more well-known for his contributions to the comedy video website, Funny or Die. While Elliot fits right into the comedic genre thanks to her four-year stint and iconic celebrity impressions on Saturday Night Live. She was also a main cast member of Bravo's Odd Mom Out.
In March 2019, it was reported that Fran Drescher, who is a 90s TV pop culture icon due to her role as Fran Fine in The Nanny, would join the cast as Dave's mother, Linda. I know you're all just as excited as I am to see her back on the small screen, with that nasal voice and thick New York City accent to boot! And playing her husband Stew will be Steven Weber, who you may recognize more recently for his role as Principal Gary Bolan in Netflix's 13 Reasons Why.
Finally, Jessy Hodges, who you might know from HBO's Barry, will be taking on the role of Dave's younger sister Joanna.
So, mark your calendars, comedy fans! Catch Indebted on NBC starting February 6, 2020.