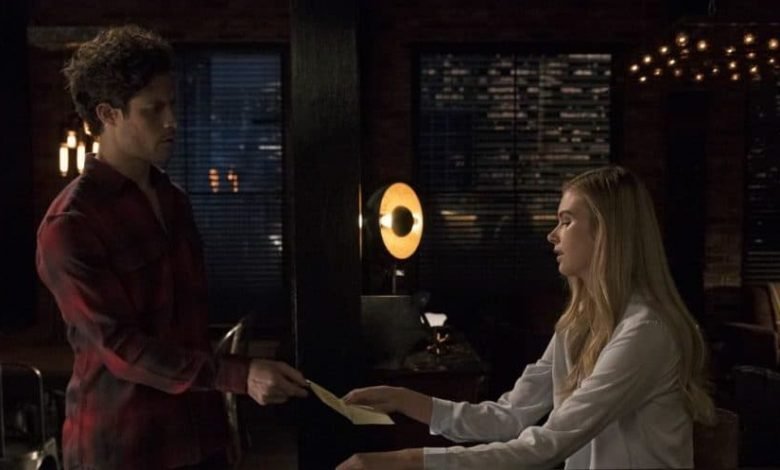 Although last week wasn't huge on TV news, it made up in plenty of important TV moments, which got us excited for the summer ahead. We got fall premiere dates for The CW shows. Two brand new Killjoys trailers. News that Sarah Hyland will appear on Shadowhunters. As well as an engagement on PLL. New episode from Shadowhunters and Wynonna Earp. A familiar face on iZombie. And the Stitchers season 3 premiere. This is Week in Retrospect: June 5 to 11.
TV News items
The CW announces fall premiere dates
On the last week's Week in Retrospect, I told you that CBS had announced the fall premiere dates for their shows. And this week The CW followed suit. The CW will kick off their fall season a bit later than CBS, because the first of their fall shows to premiere is Supergirl and Valor on Monday, October 9. Then, the next day it's the season premieres for The Flash and DC's Legends of Tomorrow, with the fourth DC superhero show Arrow premiering its new season on Thursday, October 12.
In between these premieres, Riverdale will unleash their second season on October 11. And this premiere will be followed by the series premiere of another new show called Dynasty. On top of that, before Arrow kicks off their sixth season, Supernatural will begin their 13th season also on the same Thursday. And rounding up The CW fall premieres are Crazy Ex-Girlfriend and Jane the Virgin, which will air their season premieres on Friday, October 13.
Two actresses exit their shows
This week also came a bit of sad news for NCIS and Quantico fans, as we learned that Jennifer Esposito and Yasmine Al Massri won't be appearing on the new seasons of their respective shows. These exits leave Gibbs's team down a member. But it will be a bigger hit for Alex's team since Massri played twins Raina and Nimah Amin on Quantico.
Killjoys drops new trailer for season 3
We are a little over two weeks away from the June 30th Killjoys season 3 premiere, so it was about time there was a new trailer to tide us over until then. But it was well worth the wait because both Space and SyFy Channel dropped new teasers. And both of them together gave us a glimpse at what Killjoys season 3 will be all about. The new Killjoys trailer from SyFy (video below) promises intense heat, nudity and saving the world.
While Space's trailer (video below) not only teased Pree's back story but also gave us a bit longer look at Aneela. As well as prepared us to see Dutch and her team coil a revolution. Sound's exciting? You bet it does!
Sarah Hyland to join Shadowhunters in a mystery role
We all know Sarah Hayland as Haley Dunphy on Modern Family, but now she is joining the cast of Shadowhunters as well. The character who she will be playing or when the episodes that she is in will air is being kept under wraps. But fans speculate that it might be the role of the Seelie Queen. Which is enough for me to get excited about Sarah's guest role.
Important TV moments
Haleb engagement on Pretty Little Liars
This past week was a bit scares in the TV new category, but it made up in many huge TV moments. And one of the biggest was the Haleb engagement in Pretty Little Liars season 7 episode 17. Yes, another of the original couples, Hannah and Caleb are getting married, which comes after Aria and Ezra got engaged earlier in the season. Hopefully, A.D. won't ruin this happy couple's lives like they are doing with Ezria. What with roping Aria into being on A.D.'s team.
Stitchers season 3 premiere
If Pretty Little Liars are slowly coming to an end, then Stitchers season 3 is just getting started, since this past week was the Stitchers season 3 premiere. The episode picked up right where the season 2 finale left us. And it ended with an epic Camsten (Cameron and Kirsten) kiss. The only thing I can say is that it seems like Stitchers are pulling out all the stops for their junior season.
Shadowhunters are back
On top of Stitchers being back, Shadowhunters also kicked off their second half of season 2 this past week. We met new characters in the form of Sebastian Verlac and Azazel. Saw Clary react to finding out that she and Jace are not siblings. And witnessed a few epic battle scenes. It looks like Shadowhunters season 2B will be even bigger than the first half of the season already was.
Wynonna Earp season 2 kick off
And Wynonna Earp also unleashed their second season last Friday. Same as with Stitchers, Wynonna Earp season 2 episode 1 picked up right where season 1 left off. And it brilliantly set up the tone for the new season. Which will be all about Wynonna and her team battling demons and any other creature who dare to step foot in the Ghost River triangle. As well as about the Earp sisters trying to break the Earp curse. Damn, summers have never looked more bad-ass!
Drake's back on iZombe
And lastly, on iZombie, we saw the return of Drake, Liv's zombie boyfriend, who she shot during the season 2 finale. It was a treat to see Greg Finley back as Drake. And it was even funnier to see him ruin Liv and Justin's date. Too bad Liv won't be on the crazy guy's brain forever. But at least this time we got to say a proper goodbye to Drake, while also getting some solid comedy moments between Liv and Drake.